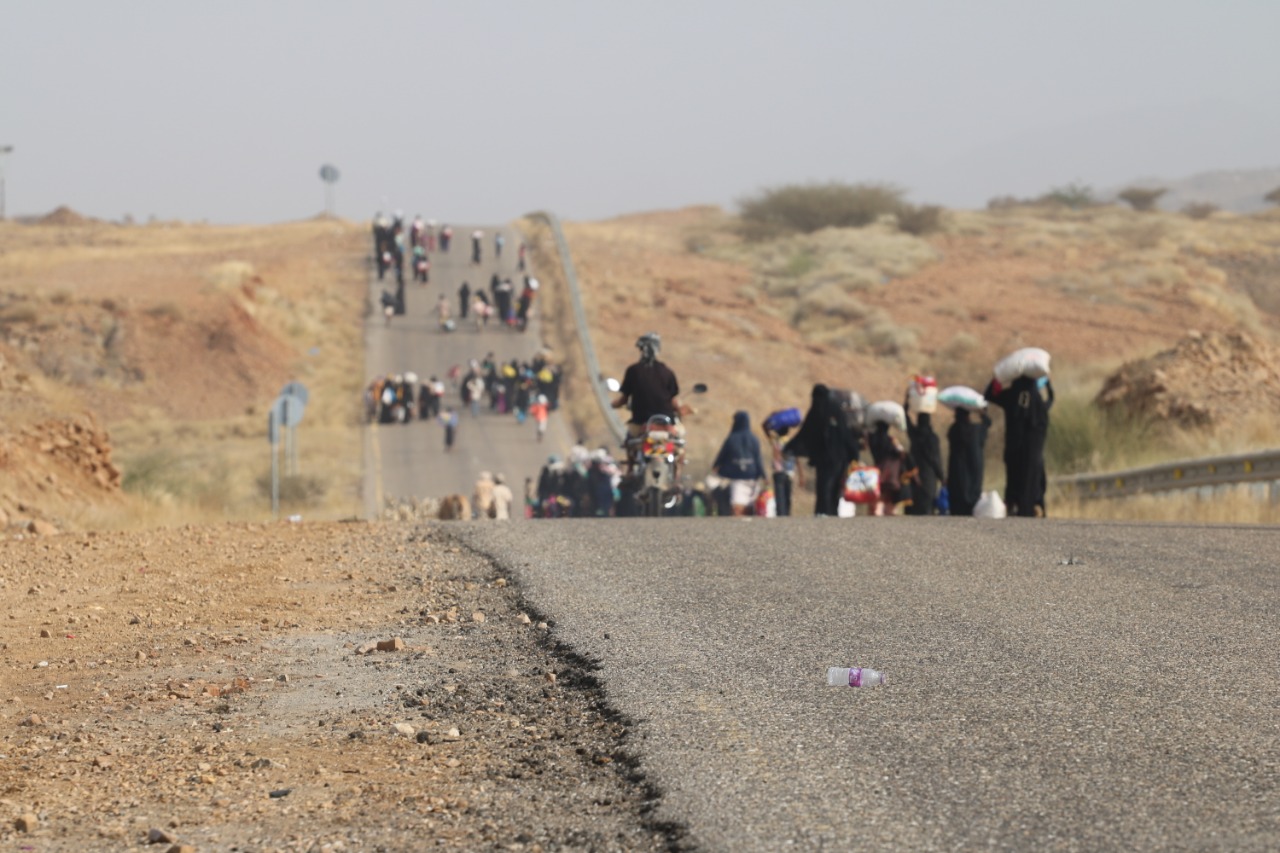 HAJJAH-SABA
Houthi Militia committed on Saturday a new genocide against displaced people in Hajjah Province and killed 8 and injured 27 others, most of them are children and women.
A camp for displaced people in villages of Shulaila and Bani al-Haddad in Haradh District, western Yemen have been shelled by Houthi militia's Katyusha Saturday early morning, said a local source and survivors.
A medical and relief sources told Saba that medical teams have sent to the location of the attack and counted eight people killed and more than 27 others injured who received treatment before being hospitalized but seven of them have been in critical health conditions.
Journalist Hisham al-Shubaili told Saba that more than 50 displaced families in Shulaila and Bani al-Haddad camps are in unprecedented horror and some survivor families have run away to open desert fearing of repeated shelling.