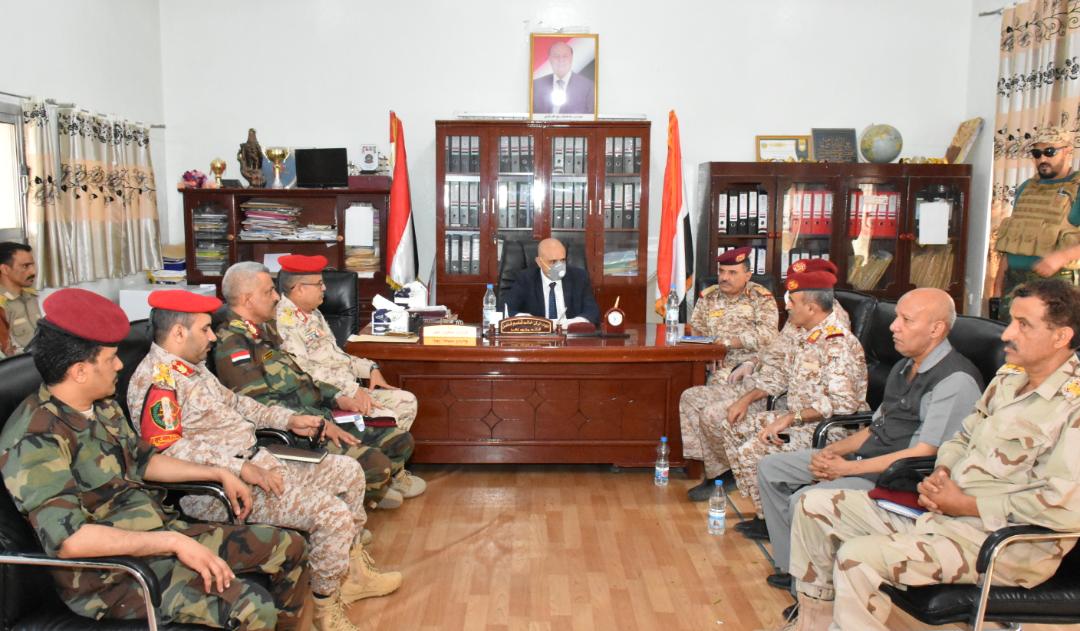 TAIZ-SABA
The leaders of Taiz have discussed the ongoing battles to put an end to the six-year-long Houthi siege around the central Yemen city and alleviate the agony it has brought upon the people.
The governor of Taiz Nabil Shamsan discussed the matter in a meeting with top military leaders in the provincial capital on Saturday.
The meeting went over the militia's recurrent desperate attempts to overrun the army outposts and, after failures, the habitual shelling of neighborhoods and houses of civilians.
The Houthi militia from their positions circling Taiz continuously shell the city's neighborhoods with rockets and gun down women and children by sniper shooting.