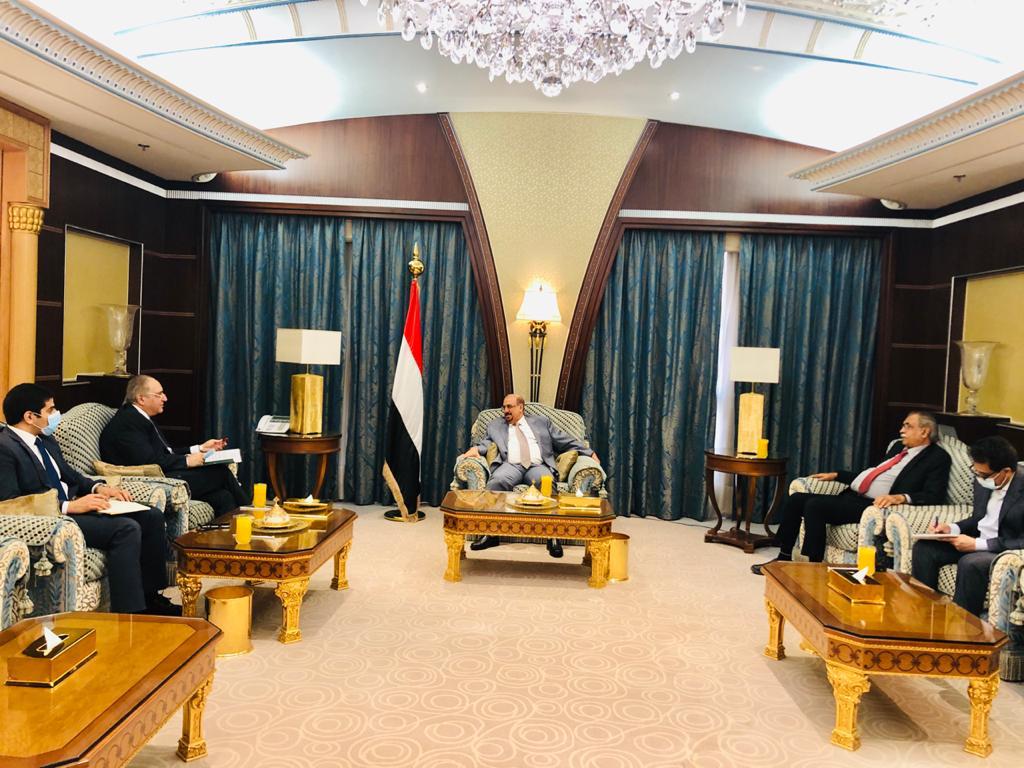 RIYADH-SABA
Speaker of Parliament Sultan al-Brakani along with Deputy Speaker Mohammed Ashdadi met Tuesday with the Ambassador of Arab Republic of Egypt to the Republic of Yemen Ahmed Farouq.
Yemeni-Egyptian bilateral ties and cooperation was key focus of the discussions.
The ongoing UN-led peace efforts to reach a political solution to the Yemeni crisis was also touched upon.
Al-Brakani briefed Farouq on the underway consultations and Saudi efforts to put Riyadh Agreement in place.
The Speaker of Parliament voiced thanks and gratitude to the Egyptian leadership, government and people for their continuing support for Yemen and the Yemeni peoples since the September and October revolutions.
He also stated that the Republic of Yemen always stands with Arab Republic of Egypt and support all measures the Egyptian government takes to maintain Egypt's security and stability.
the Egyptian Ambassador reiterated his country's supportive positions in support of the Yemeni legitimate government and people and Houthi militia's coup.