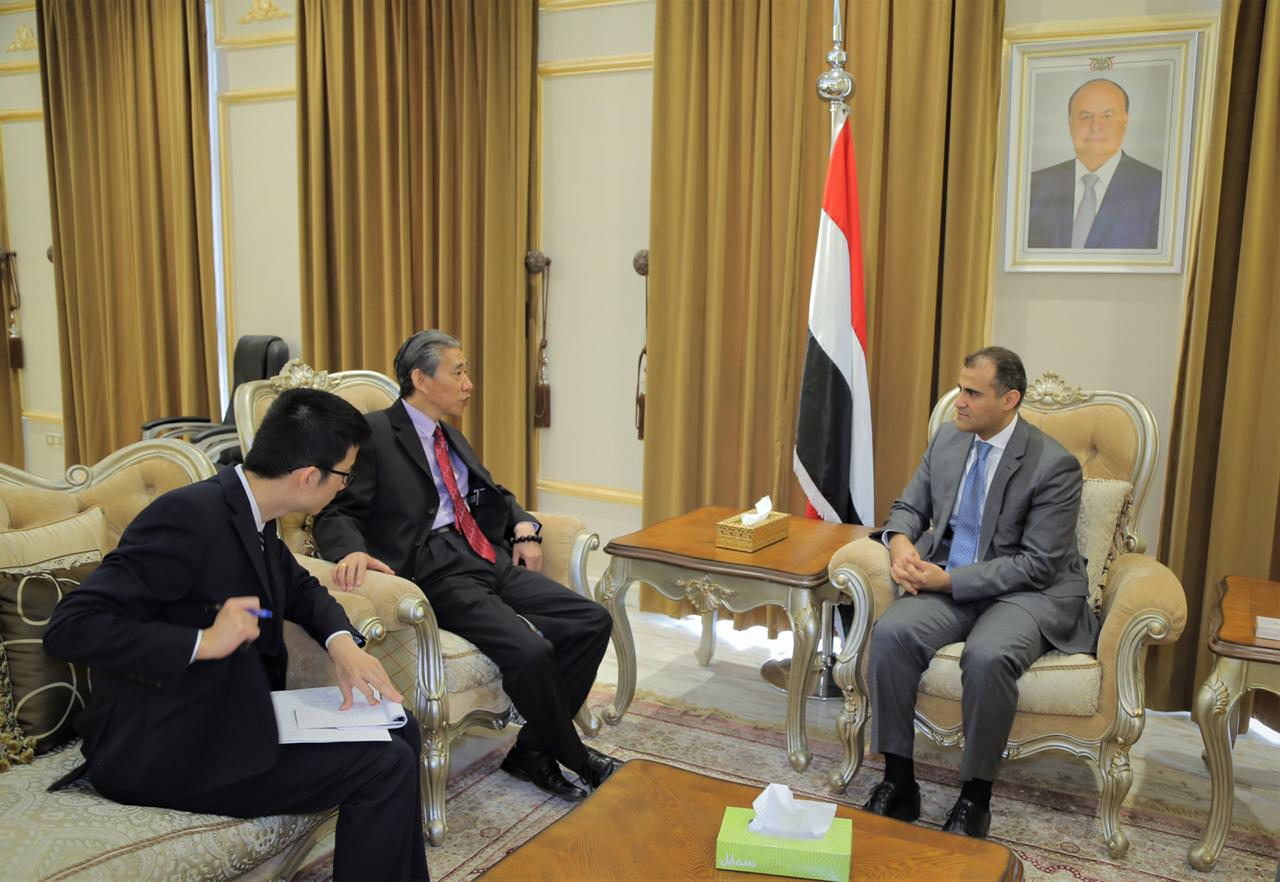 RIYADH - SABA
Foreign Minister Mohamed Al-Hadhrami delivered on Thursday, to the Chinese Ambassador to Yemen a message of solidarity from President Abd-Rabbu M. Hadi to his Chinese counterpart Xi Jinping over the Coronavirus disease that hit parts of China.
Hadi expressed the solidarity of the Yemeni government and people with the friendly leadership, government and people of China in their battle against the Coronavirus (Covid 19).
Al-Hadhrami also discussed with the Chinese ambassador arrangements to evacuate Yemeni nationals residing in Wuhan a province hit by Corona according to the initiative of the United Arab Emirates to put them in temporary quarantine there before returning to the homeland.
Minister Al-Hadhrami appreciated this medical initiative and the efforts made by the competent authorities in China to care for Yemeni students and residents, especially in Wuhan, praising the measures and measures taken by the Chinese government to limit the spread of the virus and eliminate it.