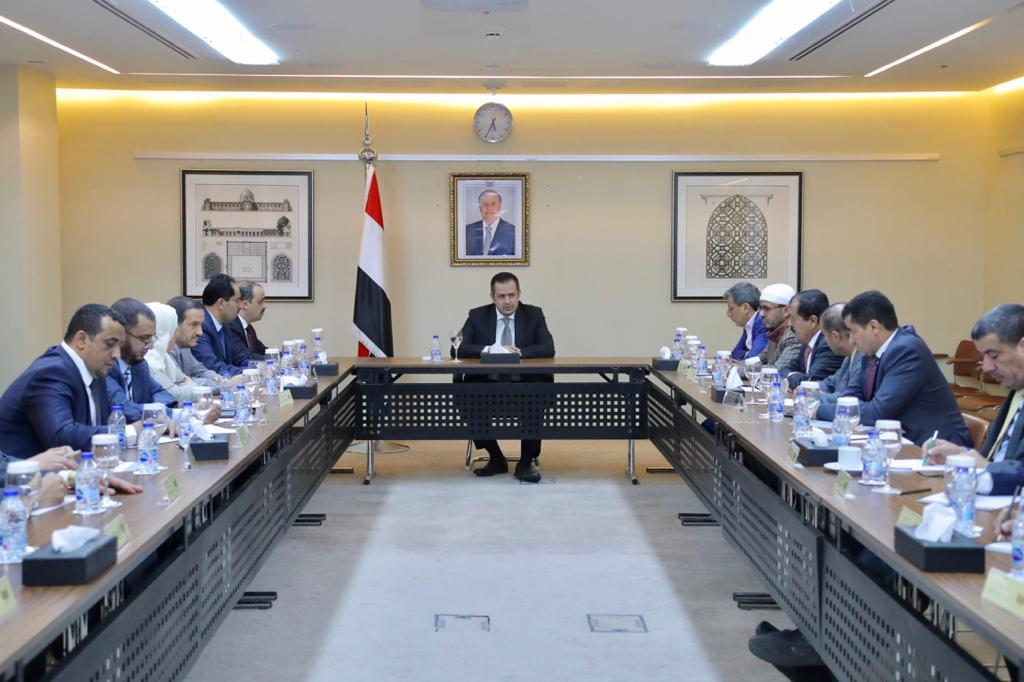 ADEN-SABA
A Yemen ministerial meeting said the Iranian arms shipment which the US navy seized before reaching Houthis exemplifies thw Iranian violation of the Yemeni sovereignty and interferences in the country's affairs.
The meeting, held in Aden today by Prime Minister Maeen Abdulmalik and a number of ministers to address the political developments in the country, called on the international community to impose deterrent sanctions against the Iranian regime to curb its destabilizing and hostile policies in the region.
The meeting welcomed the UN's brokerage of a prisoner swap between the government and Houthi militia and urged the Houthis to commit to the deal without delay or foot-dragging as s the habit of the rebel militia. He hailed the efforts of the UN peace mediator in Yemen Martin Griffiths and the ICRC for drafting the prisoner exchange proposal.
He also called on the UN to pressure the militia to honor their part of the Stockholm Agreement which Houthis, since its signing on December 2018, have not abided by whether in terms of honoring the ceasefire or stopping the acts of hindrance to humanitarian aid delivery in the country.