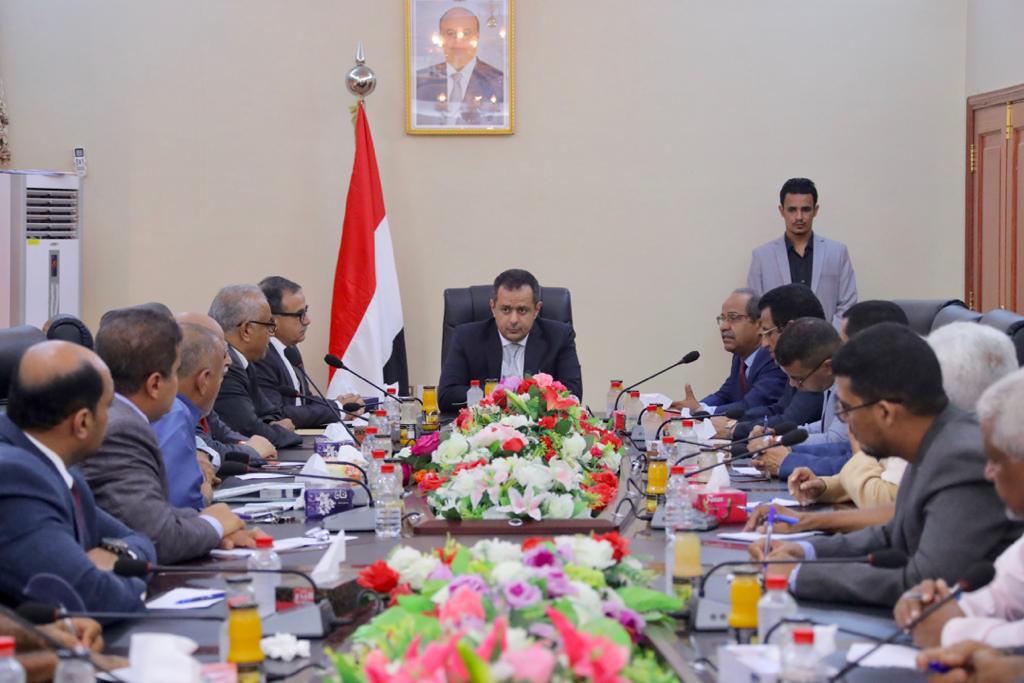 ADEN-SABA
Prime Minister Dr. Maeen Abdulmalik presided over a meeting of the board of the University of Aden to discuss the conditions of the university in which more than 32,000 students are enrolled in bachelor, master and doctoral programs in various disciplines.
The meeting, attended also by the Minister of Higher Education and Scientific Research Dr. Hussein Basalamah and the Minister of Tourism Dr. Muhammad Qubati, addressed the concerns of faculty members, mechanisms for improving education and scientific research and developing the university's infrastructure, in addition to putting an end to the repeated attacks on the university's campus and rest of properties.
The Prime Minister listened to proposals to improve the conditions of the teaching staff regarding medical insurance, developing scholarships and and advancing the educational process.
He praised the pioneering role of the University of Aden in the educational and development process, appreciating the efforts of the university staff to advance higher education and scientific research.