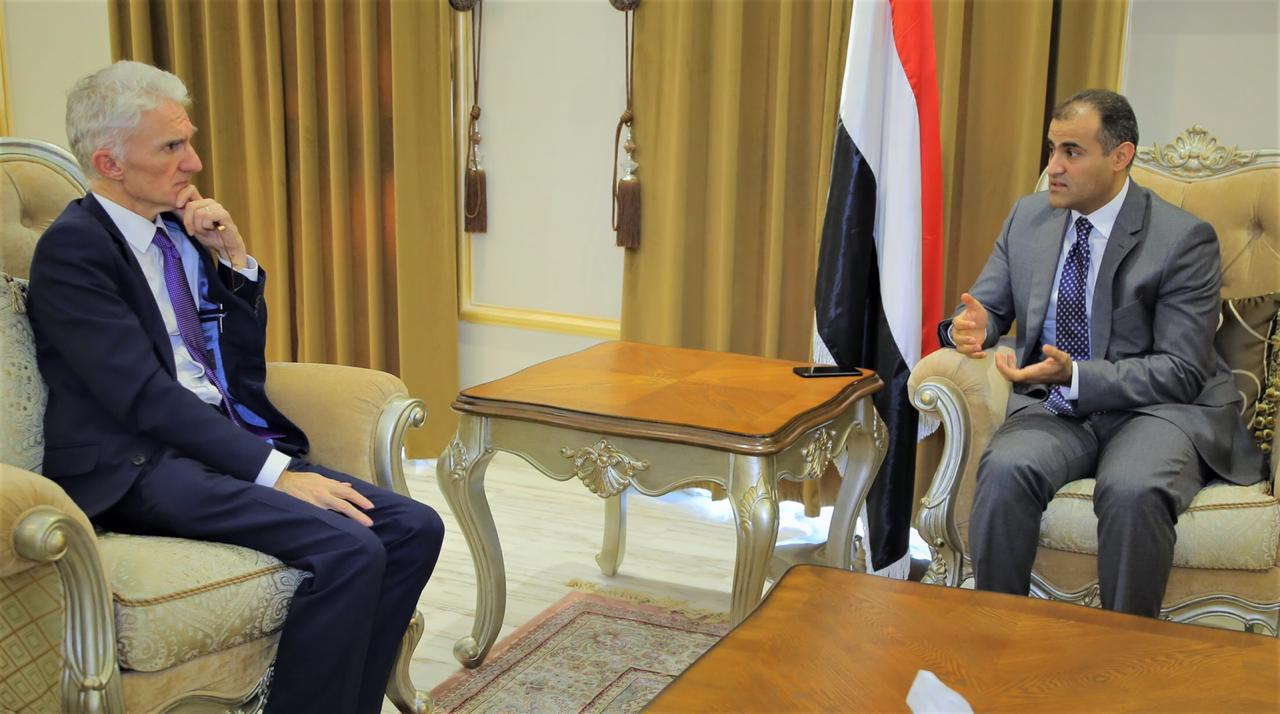 RIYADH - SABA
Foreign Minister Mohammed Al-Hadrami met today with the UN Under-Secretary-General for Humanitarian Affairs and Emergency Relief Coordinator Mark Lowcock.
The minister reviewed the government's efforts to address the humanitarian crisis caused by the Houthi coup and war: the steps taken to improve the economic situation, maintain the stability of the national currency, and work on the issue of payments for civil servicemen.
He also referred to the results of the implementation of resolution 75 of 2018 and resolution 49 of 2019 regarding the collection of taxes and other legal government revenues on imports of oil products to cover the payments of public salaries to civil servants.
The minister stressed the success of the mechanism, praising the performance of the Chairman and members of the Technical Committee of the Economic Commission and the cooperation of the Office of the UN Special Envoy and the support of the United Nations to implement the mechanism, which contributed to raising revenues on oil shipments in the port of Hodeidah during the last period to about 15 billion riyals.
They also discuss the risks of an environmental disaster due to the Houthi stubborn refusal to allow UN experts access to a fuel-laden oil tanker stranded in the Red Sea without maintenance for long time.
The minister called on the UN pressure on the rebel militia to allow experts to do maintenance works for the vessel which constitutes a serious environmental threat.