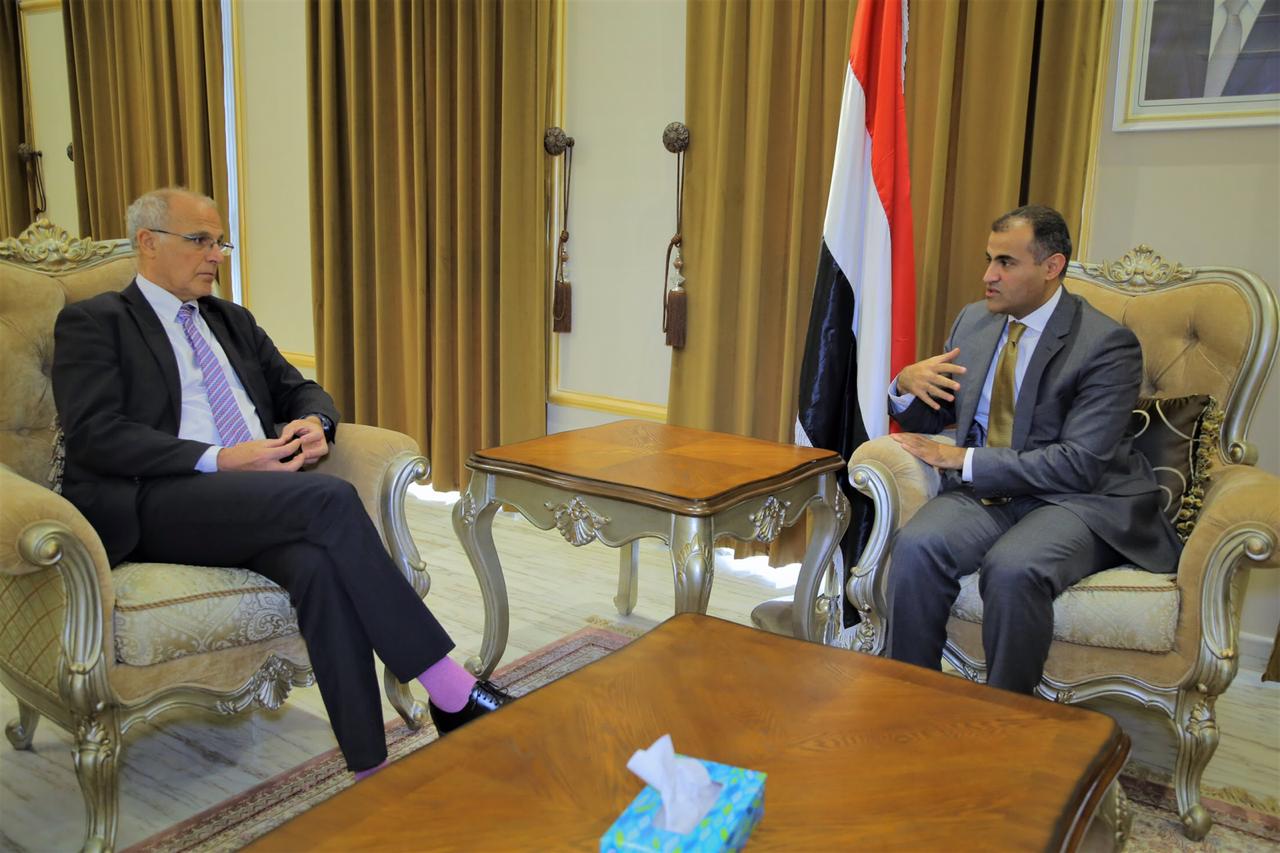 RIYADH-SABA
Foreign Minister Mohammed al-Hadrami stated that Prime Minister and his cabinet's ministers will return soon to the interim capital Aden in accordance with Riyadh Agreement, it just is a little belated for logistical reasons.
Al-Hadrami's remarks came during his meeting Wednesday with the British Ambassador to Yemen Michael Aron.
The session intended to discuss the developments about the UN-led peace process in Yemen. They also discussed Riyadh Agreement's importance for joining efforts and resources to counter the Iranian-Houthi scheme in Yemen.
The Foreign Minister touched upon Stockholm Agreement underling the importance of achieving tangible progress in the implementation of Hodeidah agreement, particularly the articles about security forces and local authority." This is imperative move for building confidence", said al-Hadrami.
The British Ambassador affirmed his country's support for Riyadh Agreement and the UN's efforts to make peace in Yemen. He stated that his country will continue to contribute to the efforts aiming to reach solution to the crisis in Yemen.