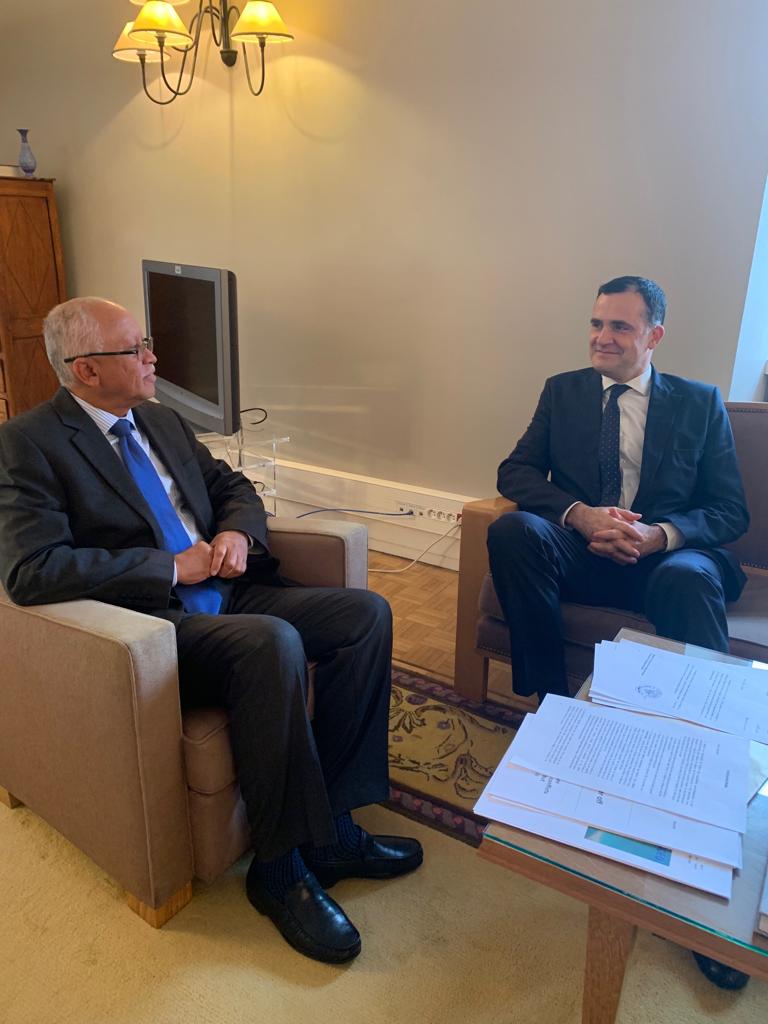 PARIS-SABA
Yemen's Ambassador to France Riyadh Yaseen discussed Wednesday with the Head of North Africa and the Middle East at French Ministry of Foreign Affairs Kristove Farnoud Frenchsupport to Yemen in environment field through maintenance of Safer Oil Tanker to avoid environment catastrophe if it leaks oil.
French is considered one of the big countries supporting environment protection, especially in Yemen.
Pointing to Houthi obstacles on allowing international team to check out the tanker, Yaseen provided a review on situation developments in Yemen, confirming government's call for dialogue and peace and stability in Yemen on the bases of the three references; the GCC Initiative, the outcomes of the National Dialogue Conference and UN Resolution 2216.
He noted that Houthi militia is making obstacles before any call for realizing peace and blocking ways for reaching to peaceful solutions to Yemen's crisis.
For his part, the French official showed understanding to current situations in Yemen and challenges facing the country.
He confirmed French firm positions supporting peaceful solutions for ending the war and realizing inclusive and permanent peace in Yemen.