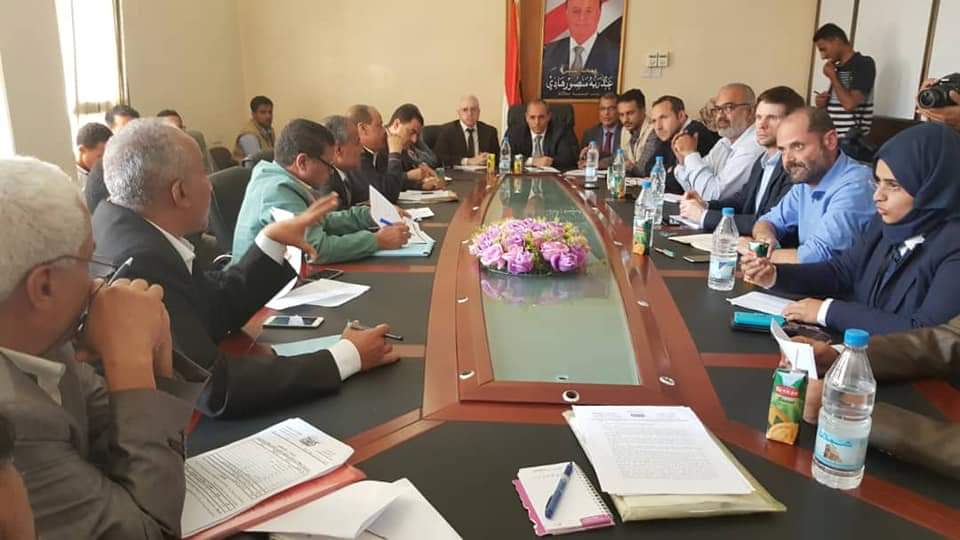 TAIZ-SABA
The Director of Office for Coordination of Humanitarian Affairs (OCHA) in Yemen Sebastien Trives currently visiting the province of Taiz has announced that the OCHA will open two offices in al-Mokha and al-Turba on the outskirts of the southwestern Yemen province besieged by Houthi rebels.
In a meeting with the local government in downtown the city on Tuesday, he said the decision to open the offices has already been made so as to facilitate the contact with the city.
He stressed the imperative of cooperation with the local security authorities to ensure the protection of the OCHA offices as well as other relief aid organizations.
Taiz Deputy Governor Abdul-Qawi al-Mekhlafi who was in the meeting with Trives said he hopes the offices will help alleviate the severe humanitarian crisis plaguing Taiz as a result of the war and abuses being committed by the Houthi militia which has been besieging the city for years.
He called on the OCHA and all other UN organizations to update their information regarding the humanitarian needs of the city which have not been assessed for long.
The Director of Human Rights Ministry branch told Trives the militia have committed 30314 violations in Taiz ranging from killing and injury, to abduction and forcible displacement of civilians.
The Education officials briefed him on the damages and impact of Houthi war on education and educational infrastructure. Trives concluded his visit by a tour in the city's main hospital and other key facilities destroyed by the continuous Houthi heavy shelling of the city.