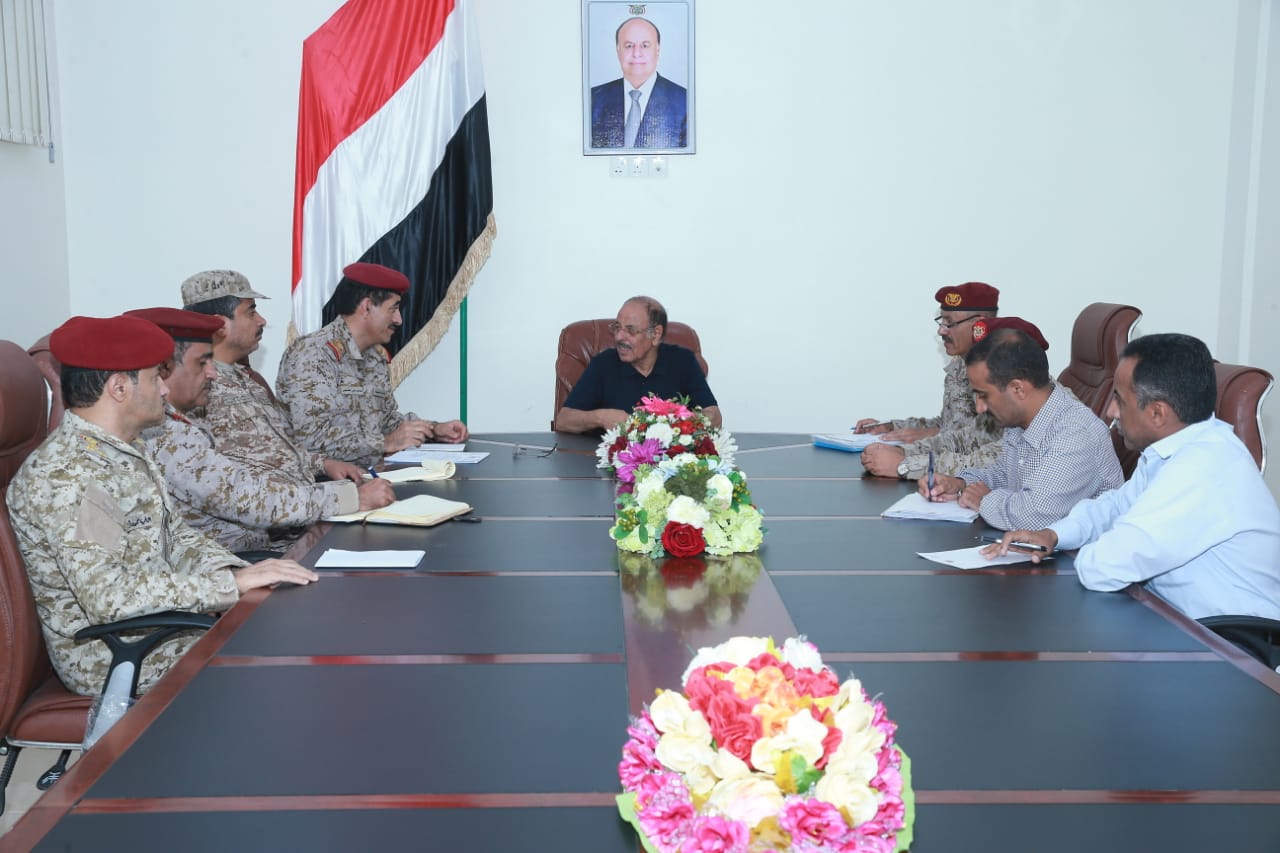 MARIB-SABA
Vice President (Lt Gen) Ali Mohssen Saleh held a meeting Thursday here with the Chief of Staff, Maj. General Taher Al-Aqaili and a number of high rank military commanders.
The ongoing military operations in different fronts were a central focus of (Lt Gen) Mohssen's conversations with General Al-Aqaili.
The Vice President hailed the military victories and advancements gained by the government's troops backed by the Saudi-led Arab Coalition in the ongoing combat operations against the Iran-backed Houthi putschist militia.
The meeting condemned the Houthi militia's attack against the Saudi oil tanker, describing the assault a terrorist act unveils the malignant intentions of the Houthis and their Iranian sponsors.