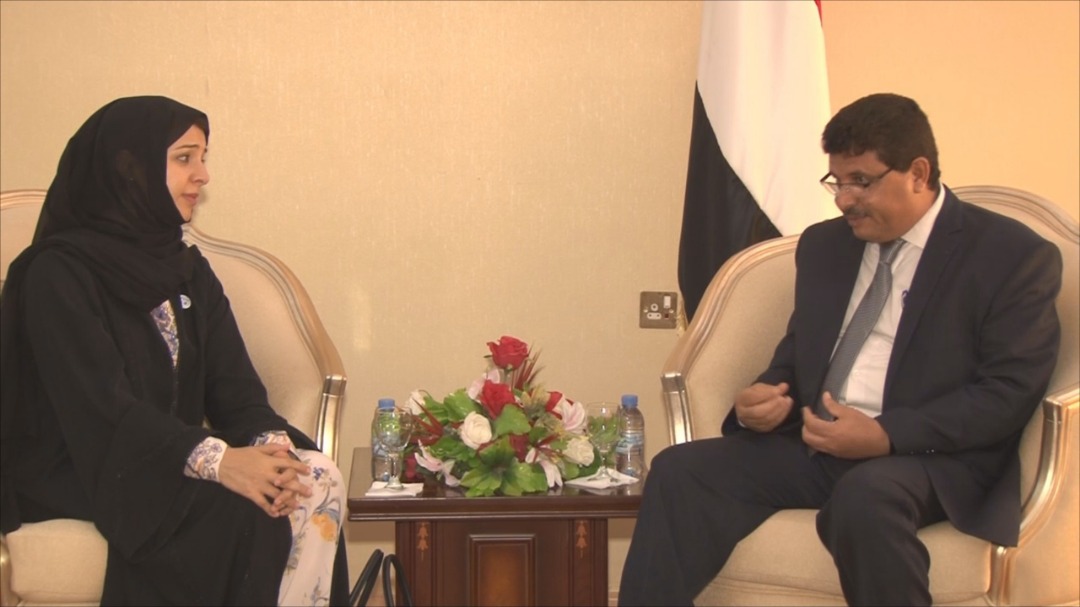 ADEN-SABA
Chairman of National Investigation Committee (NIC) in charge of investigating into violations of human rights judge Ahmed Al-Maflahi met Monday in the interim capital Aden with the the UAE Minister of State for International Cooperation Reem Ebrahim Al-Hashimy.
The meeting devoted to discus several topics pertaining to human rights in our country.
Al-Maflahi detailed Al-Hashimy on the INC's mission, affirming that the committee is tasked with investigating violations of human rights all over the Yemeni regions and it is authorized to interrogate all concerned parties, without any exception.
Al-Hashimy promised to pay humanitarian file special attention, affirming that the Emirati leaderships are interested in human rights and they are keen to help Yemen get rid of this critical stage.
Ambassador of the UAE to our country Salim Al-Ghafli was in attendance during the meeting.