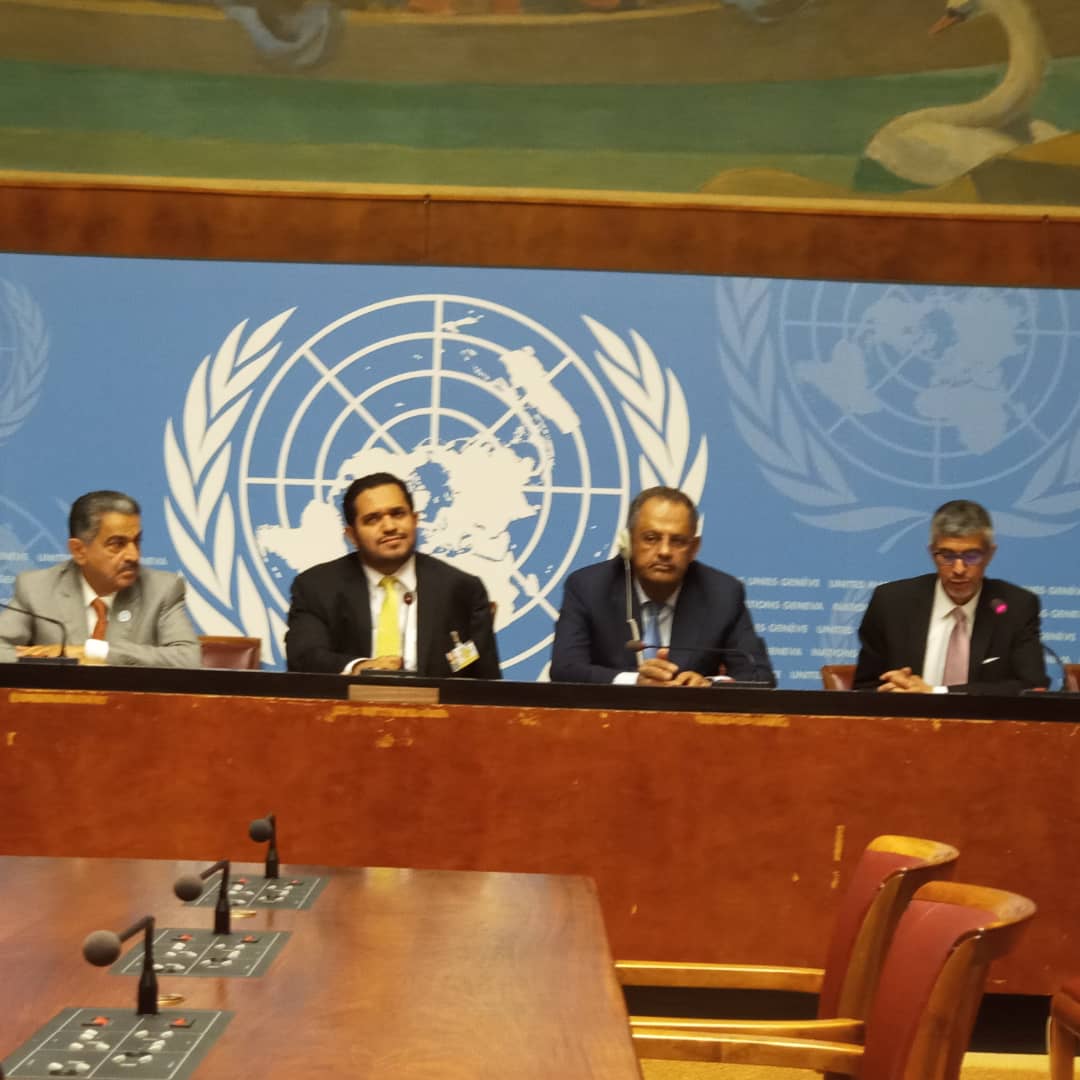 GENEVA-SABA
Minister of Human Rights Dr Mohamed Asker cited Yemeni Government's efforts backed by Saudi-led Coalition to recapture Hodeidah province at press conference held Friday in Geneva on the sidelines of the 38th Round of Human Rights Council that Asker headed our country's delegation to.
Asker told reporters that the Yemeni Government alongside with the Saudi-led Arab Coalition for restoring legality in Yemen had to made the decision of military confrontation to retake Hodeidah after other options proved useless including the UN's envoy's good offices and international mediation, not to mention the significant concessions the political leadership made and peace initiatives it agreed on in order to stop the war, but in vain, Houthi militia has kept on refusing all peaceful approaches aimed to get the militia hand over the seaport.
The Minister explained that the Government has no other choice but to wrest back the seaport, otherwise the Houthi putschist militia will continue to use the harbor as conduit to weapons smuggling including ballistic missiles. "It is the Government's responsibility to save the population of Hodeidah from Houthi militiamen's atrocities. The Government also should secure the International marine navigation and water passageways", Asker said.
Yemen's ambassador to Geneva, Dr Ali Mohammed Mujawar along with the Saudi ambassador Dr Abdulaziz Al-Wasel and Emirati ambassador Obeid Azoabi were in attendance.