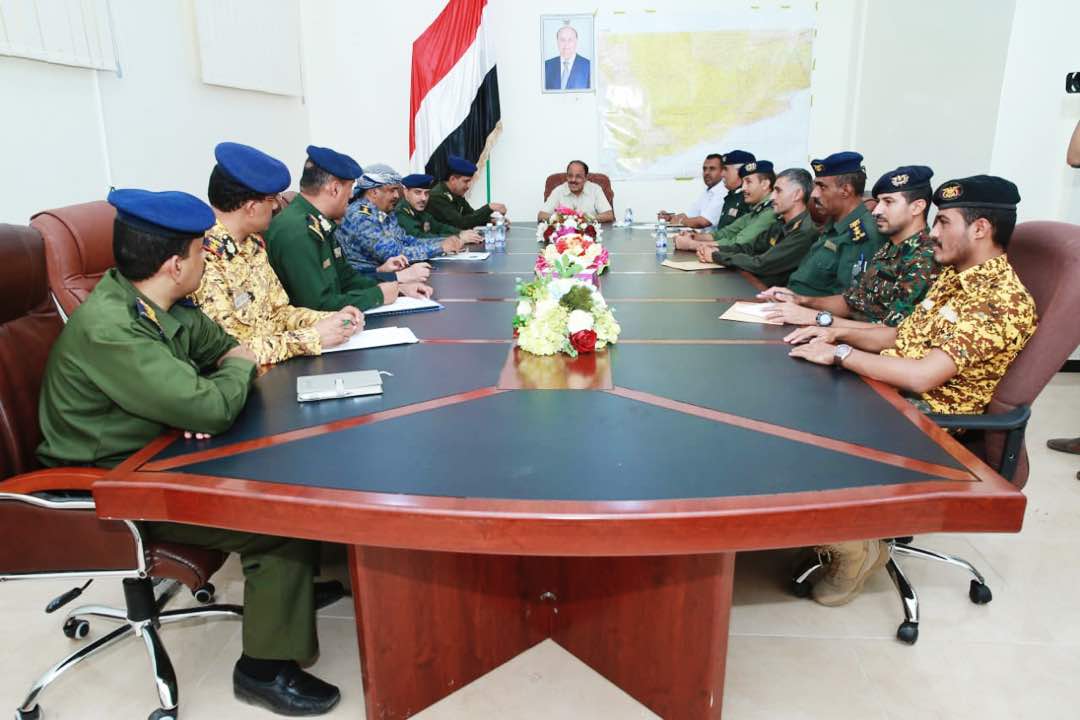 MAREB-SABA
Vice President Ali Mohsen has urged interior ministry's commander and police directors in liberated provinces to be in a state of high alert and to strike with Iran hand anyone harms security and stability of the country.
In a meeting held here on Wednesday, Mohsen praised efforts exerted by security apparatus for securing public and private possessions, tightening security in other liberated provinces and foiling criminal and terrorist operations.
He pointed out that the liberated areas must be an ideal example in keeping security, foiling crime before taking place and securing lives of citizens and their possessions.
He heard to short reports from the commanders on performance of security apparatus and different departments at the ministry of interior and requirements for improving performance.