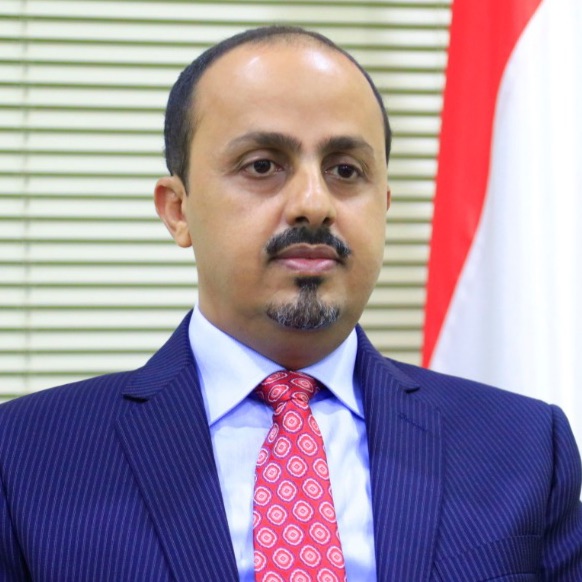 RIYADH-SABA
Minister of Information in the Caretaker government Muamer al-Iryani said" The heinous carnage committed by Iran-backed Houthi militia in the village of al-Qazah, Adoryhmi district of Hodeidah governorate, killing 8 civilians of women and children among them two infants, wounding 7 more, is a full-fledged war crime".
In a statement to the Yemeni News Agency (Saba) al-Iryani added" This gruesome slaughter is one more crime in a series of brutal atrocities by the terrorist Houthi militia against the civilians of children and women, Houthis have killed tens of thousands amid unjustified international silence".
The Minister called on the UN, Special Envoy of the UN Secretary General to Yemen Martin Griffiths and international monitoring team to openly condemn this shocking crime, press for halting Houthi militia's breaching cease-fire agreement in Hodeidah governorate.