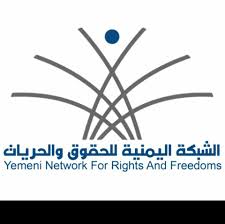 ADEN-SABA
The Yemeni Network for Rights and Freedom reported that the theocratic Houthi militia has committed 65971 crimes against children from January 1,2015 through August 30, 2019.
The Yemeni News Agency Saba) received the network's detailed report included a wide-variety of violations and abuses committed by the theocratic militiamen.
3888 children were killed in (17) governorates among of them (79) infants, (656) children were killed by Houthis shelling (artillery, mortars, Katyusha, tanks' round, etc.) against residential areas, according to the report.
The report stated that 291 children killed by Houthi militants snipers, landmines claimed the lives of 283 and 476 were directly shot dead by live bullets, 412 were died due to lack of necessary medication in the Houthi controlled regions.
The Network reported that (1721) children were killed during their engagement in the frontline fighting as the militia compulsory recruited them. There are still 12341 of the recruited children continued to fight in the Houthi militia's ranks.
According to the report 5357 children sustained serious injuries.
The violations against children also included kidnapping, torture and displacement.