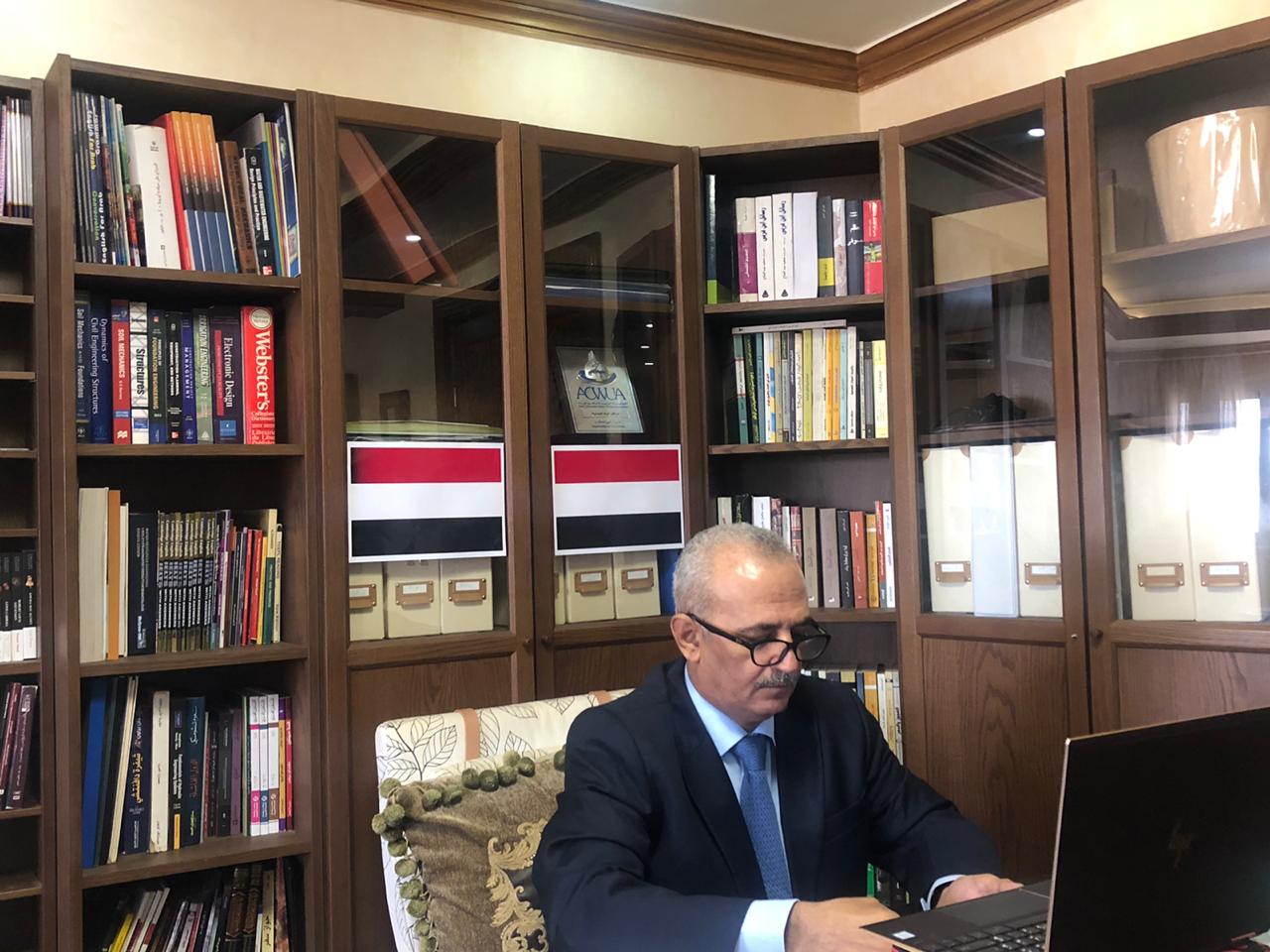 RIYADH - SABA
Yemen has participated in the emergency meeting of Arab Cabinets' Council on environment called upon by Saudi Arabia for activating resolution 582 issued by the council regarding Safir Oil Tanker issue.
In the meeting held by video conference on Monday, Acting Minister of Water and Environment Tawfeeq al-Sharjabi reviewed Houthi militia's destructive acts and using the tanker as timely bomb threatening Yemen, regional countries and the whole world and rejecting access to UN team to examine the tanker and drain it from crude oil to avoid environmental catastrophe.
He demanded the council to help the internationally- recognized government and to call the UN Security Council to take serious measures against Houthi militia to allow to the team access to the tanker and coordinate with the government to solve the problem.
Al-Sharjabi warned that Safir catastrophe will affect all countries overlooking the Red Sea and threatening marine lives, calling the UN to implement all international laws and accords regarding seas' protection and punishing Houthi militia as war criminals for their acts aiming at destroying the environment and hindering international trade.
He confirmed significance of forming a team from countries overlooking the Red Sea as emergency group in coordination with international concerned organizations to be ready to face any potential dangers.
He supported Palestine's suggestion of directing a letter to the Arab Foreign Ministers Council for discussing the issue in the Security Council and propagating for the issue in international and regional environmental organizations