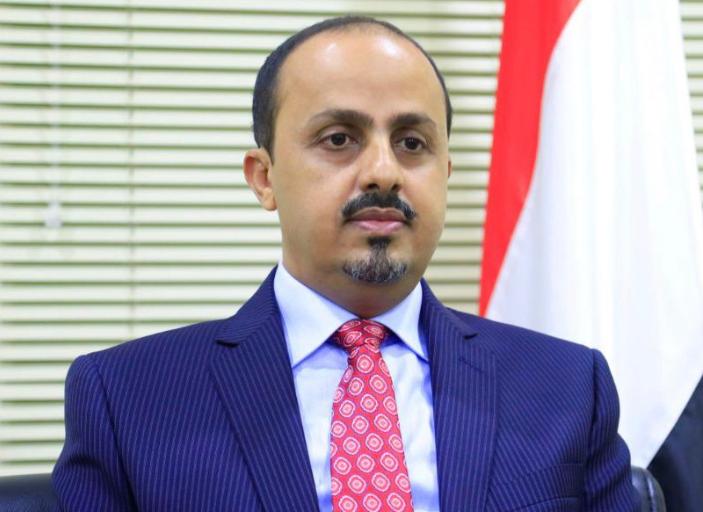 ADEN - SABA
Yemen's Information Minister Muammar al-Eryani strongly condemned the Houthi drone and missile attacks, foiled over the airspace of Saudi Arabia, saying these terror attacks "follow the Iranian dictates."
In a statement to Saba, al-Eryani said the overnight attacks "affirm the commitment of the Houthi militia to escalation following the Iranian dictates." "The Iranian escalation and sabotage of de-escalation and peace brokerage efforts through the Houthi proxy is a persistence in the Iranian vandalist agenda in the whole region and Iranian efforts to endanger the global peace and security," he said.
Al-Eryani warned that the international community especially the UN Security Council's permanent members' failure to take a tough action, to cut the Iranian arm (the Houhis) and support in restoring the legitimate Yemeni state will have dire consequences on the security and stability of Yemen, the region and the world.