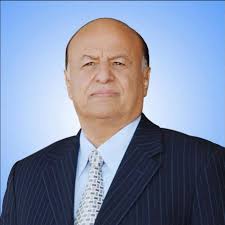 RIYADH-SABA
President of the Republic Abd-Rabbu Mansour Hadi directed Governor of Taiz governorate Nabil Shamsan to devote efforts and mobilize resources to improve basic services above all health services in the governorate to cope with coronavirus pandemic.
President Hadi conducted a telephone call to Shamasan to get familiar with the situations in the governorate and to know about local authority's efforts to reinstate basic services and establish security and stability.
Shamsan reported to Hadi about the precautionary measures have been taken and ongoing efforts to manage the challenge of coronavirus pandemic.
President Hadi praised the local authority's efforts, advising joining efforts and engaging all authorities in charge to counter the pandemic in the governorate after two cases of infection registered.