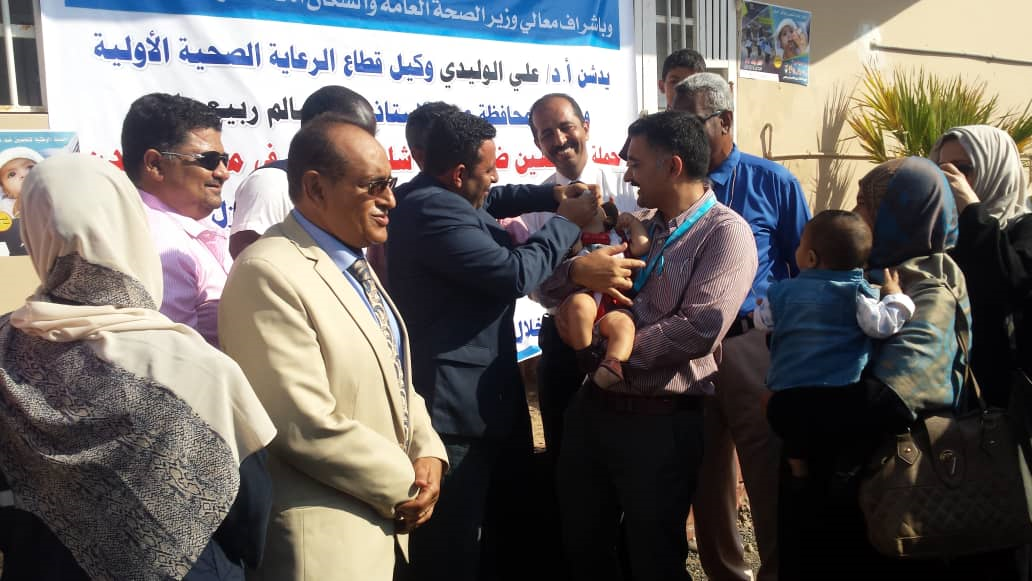 ADEN-SABA
A nation-wide anti-polio immunization campaign launched today throughout all the Yemeni governorates. The three-day vaccination operation is funded by the WHO and UNICEF, carried out by the Ministry of Public Health and Population.
Under-Secretary of Health Ministry Dr. Ali al-Walidi told the Yemeni News Agency (Saba) the vaccination operation is targeting five million and 700 thousands of children under 5-year-old all over the country.
Dr. Al-Walidi stated that 39 thousand and 829 of medical workers distributed to 21 thousand and 262 teams have been tasked with carrying out the immunization campaign."
Up to 3 million and a half houses are reported to have been targeted throughout the country, according to Al-Waldi.