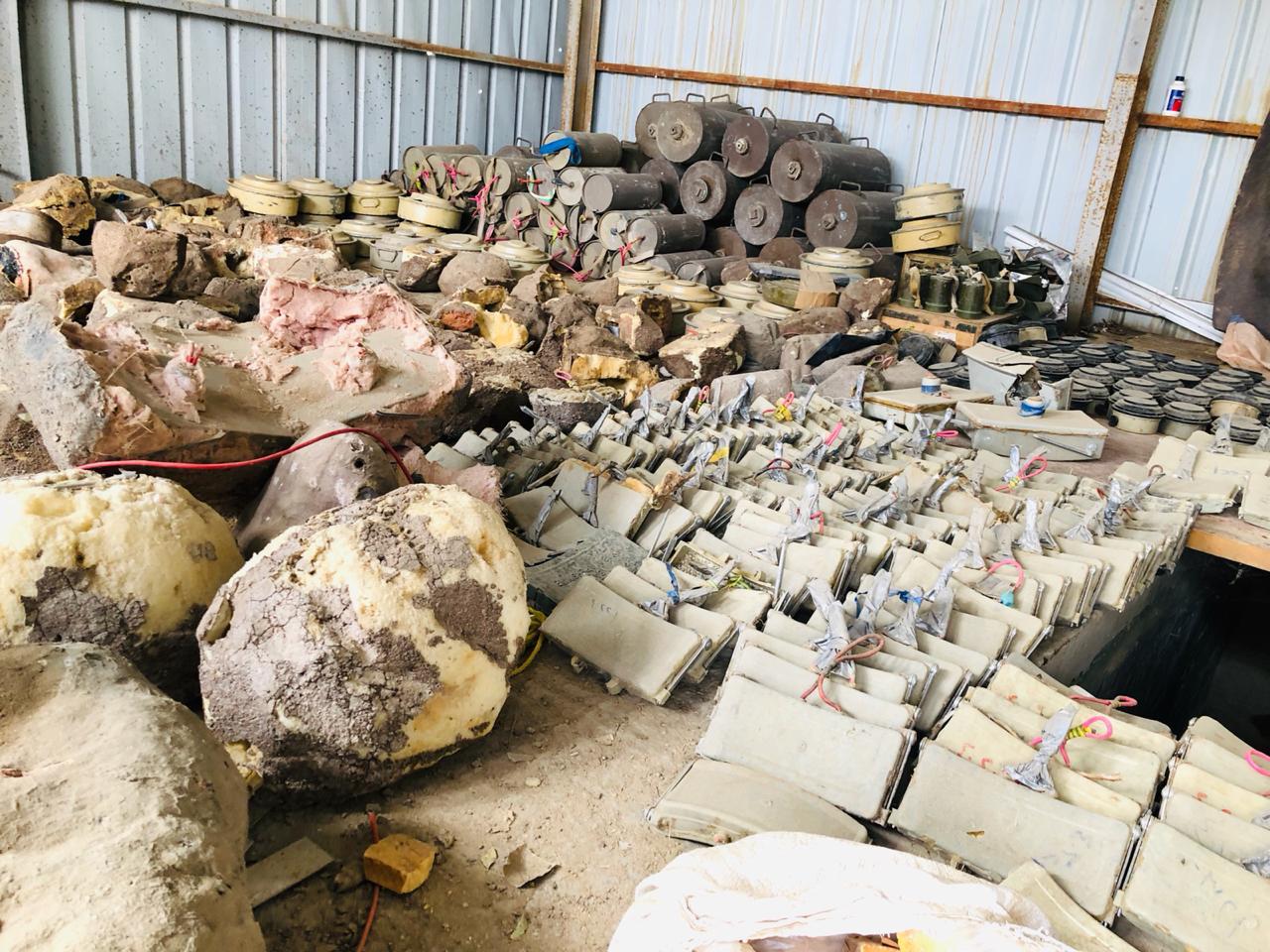 SAADA-SABA
Experts of the Yemeni army have destroyed 430landmines the Houthis had planted over the past months in the regions of Baqem district in the Houthi stronghold of Saadah.
Haroon al-Mikhlafi the commander of the engineers team of the Special Tasks Battalion of the army told Saba that 430 landmines and devised explosives were dismantled.
He said that the army, wherever it arrives, keepsrestoring lifeby extracting the landmines the militia have planted ahead of fleeing.