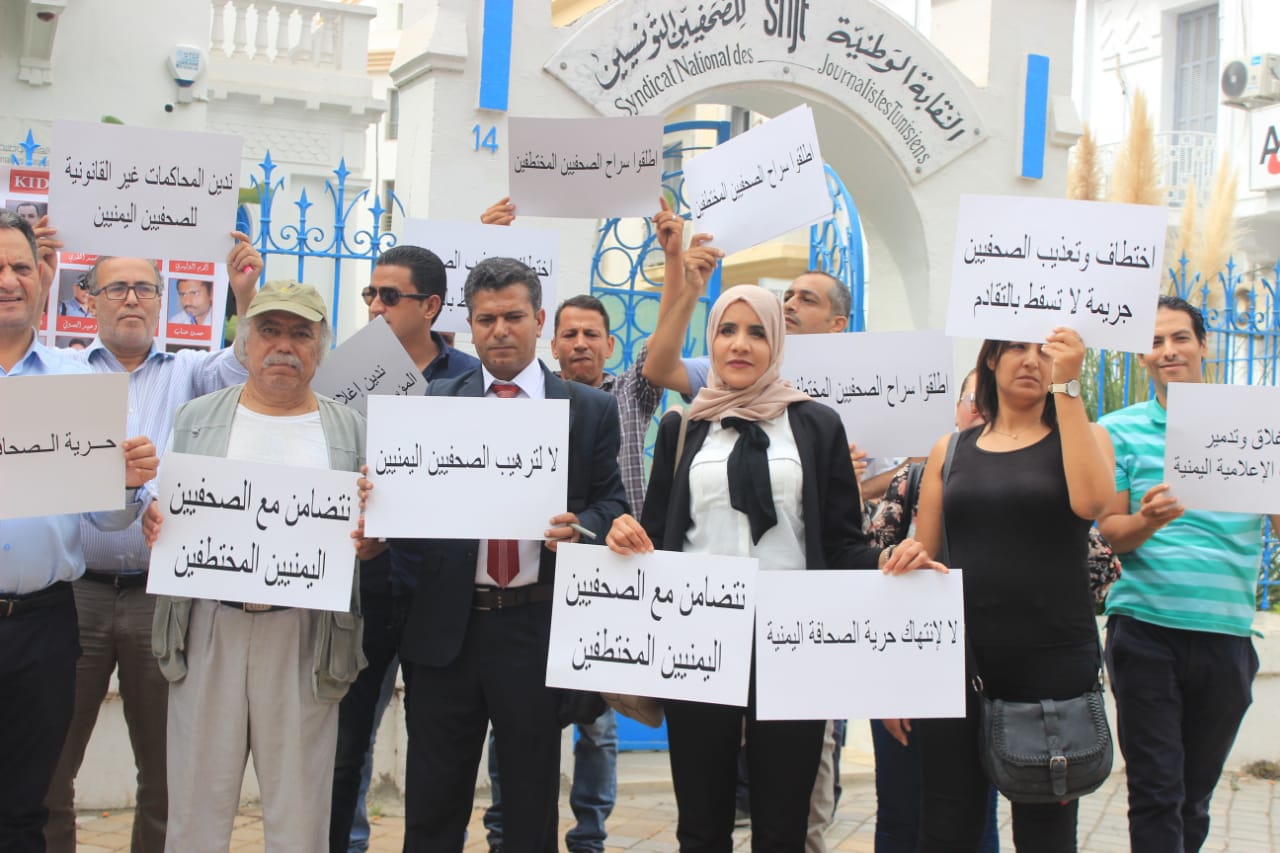 TUNISIA -SABA
Tunisian journalists have organized on Tuesday a rally and a seminar in solidarity with the Yemeni journalists abducted during the course of the ongoing war.
In a statement issued after the seminar organized by the National Syndicate of Tunisian Journalistsand the Yemeni Journalist Syndicate in Tunisia on Tuesday, the Tunisian journalists renewed their solidarity with their Yemeni counterparts, and condemned all abuses which they are exposed to regardless of the source of abuses, and expressed their rejection of any arbitrary arrests and trials of journalists.
They called for an immediate and unconditional release of all detained journalists and respect of press freedom. They also called on regional and international organizations concerned with human rights to quickly intervene and press for the release of detained reporters in Yemen, and for endingsuch flagrant abuses.