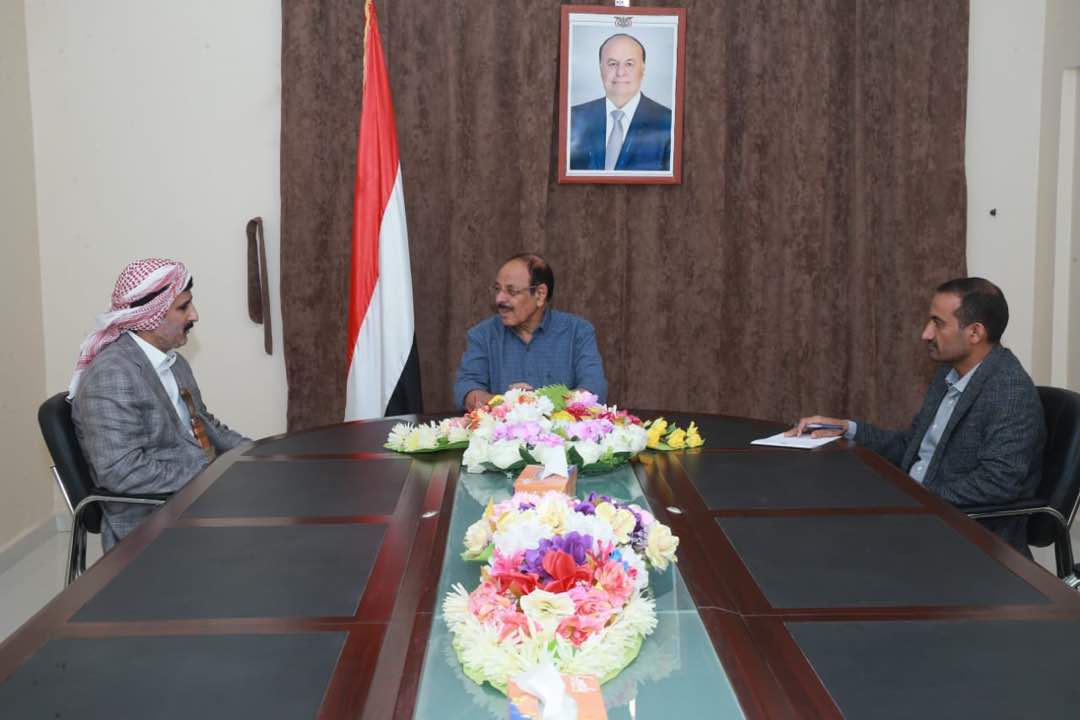 MAREB-SABA
Vice President Ali Mohsen has inspected situations and latest development in Sana'a Province.
In a meeting with Governor of Sana'a Abdulqawi Sharif on Saturday, Mohsen praised field heroism accomplished by heroes of the national army for finalizing liberation of the province and advance towards the capital Sana'a.
He also valued support of the Saudi-led Coalition to efforts of regaining the state.
He stressed on doubling efforts and mobilizing different factions for supporting this advance and coordination with neighboring provinces for the victory of the legality and ending suffering of the people.
He renewed his call to support the legality for ending Houthi coup, regaining the state, ending suffering of the people and tending for building the federal Yemen.
For his part, Governor Sharif provided a detailed report on the field situation, efforts for integration around the political leadership and support to the army for beating Houthi coup.