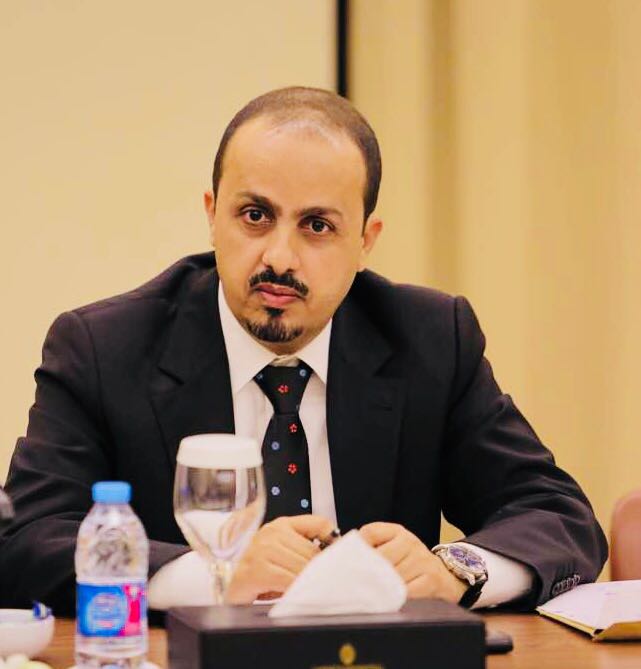 ADEN-SABA
Minister of Information Muammar al-Eryani said the people of Hodeidah will continue to suffer as long as the militia of Houthis insists on using them as human shields against military operations.
In a statement to Saba, he said "the Houthis realize that the government and the Arab Coalition place the safety of civilians on the top of their priorities in the onslaught on Hodeidah. So we are surprised that some international organizations raise the issue of blocked roads inside the city of Hodeidah without referring to the Houthis' responsibility for such acts, given that the Houthis are the one who controls the city now."
Al-Eryani called upon the international organizations that raise the displaced people's issue to attribute the practice ofdisplacing people and using them as human shields to the party responsible – the Houthis.
He also called them to name their sources when it comes to presenting numbers of the displaced people.
"We wish that the organizations explicitly state the fact that people are forcibly displaced people by Houthis and therefore they choose to move to government-held territories."
He said, "We renew the commitment of the government and the Arab Coalition to take care of the civilians' lives and to offer safe corridors and all possible support for those interested to move out of Houthi-held areas."