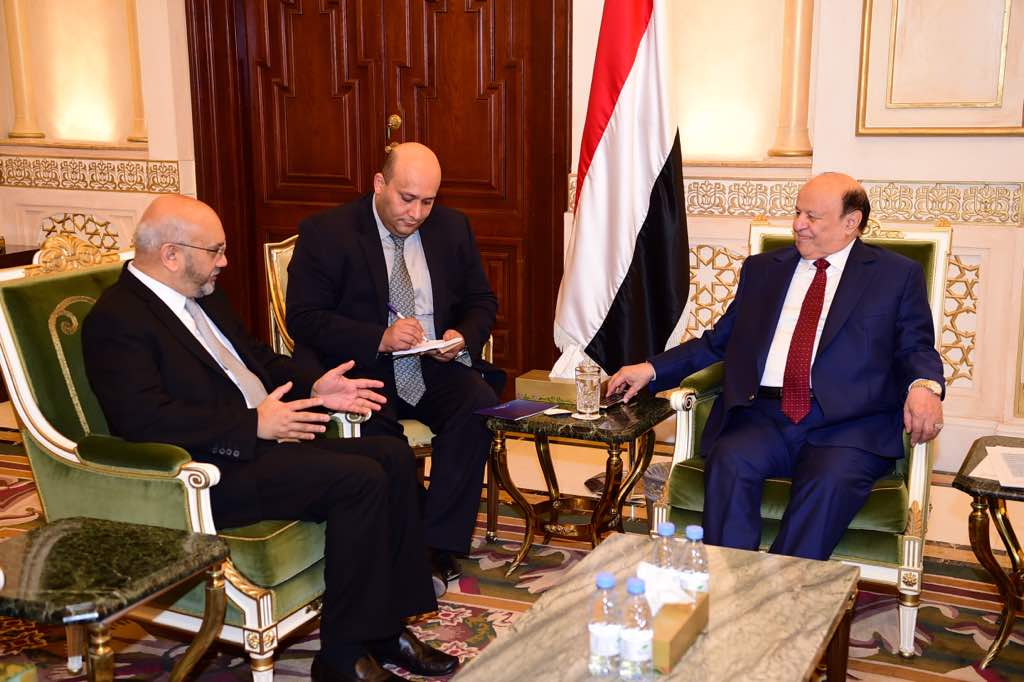 RIYADH-SABA
In a meeting with British MP Keith Vaz in Riyadh on Tuesday, President Abd-Rabbu Mansour Hadi reminded of his warning against the Iranian interferences in Yemen during a meeting with David Cameroon the then British Prime Minister in September 2012.
Hadi hinted that his warnings have come true given the Houthi militias' plunging of Yemen into one of the world's worst humanitarian crisis owing to their radical ideology and bloody rebellion. .
Hadi told Vaz that he had warned of Iran's seeking to spoil Yemen's transitional GCC-brokered agreement and implement its agenda of controlling Bab al-Mendab straits which is too vital for the international shipping.
Hadi praised the earnest efforts of Vaz, who was born in Aden, in promoting the Yemeni-UK relations and communicating Yemen's voice in the UK.
Hadi gave him an overview on the upheaval Yemen is facing because of the Houthi militia's coup d'état, ensuing atrocities against the civilians and destruction of the country with Iranian support.
Vaz hailed Hadi's efforts in serving his nation and calls for unification of stakeholder ranks against the insurgency.
He invited Hadi to visit the UK and, in his capacity as the internationaly recognized President, address the British
Parliament on the situations in Yemen.