[18/10/2018 06:08]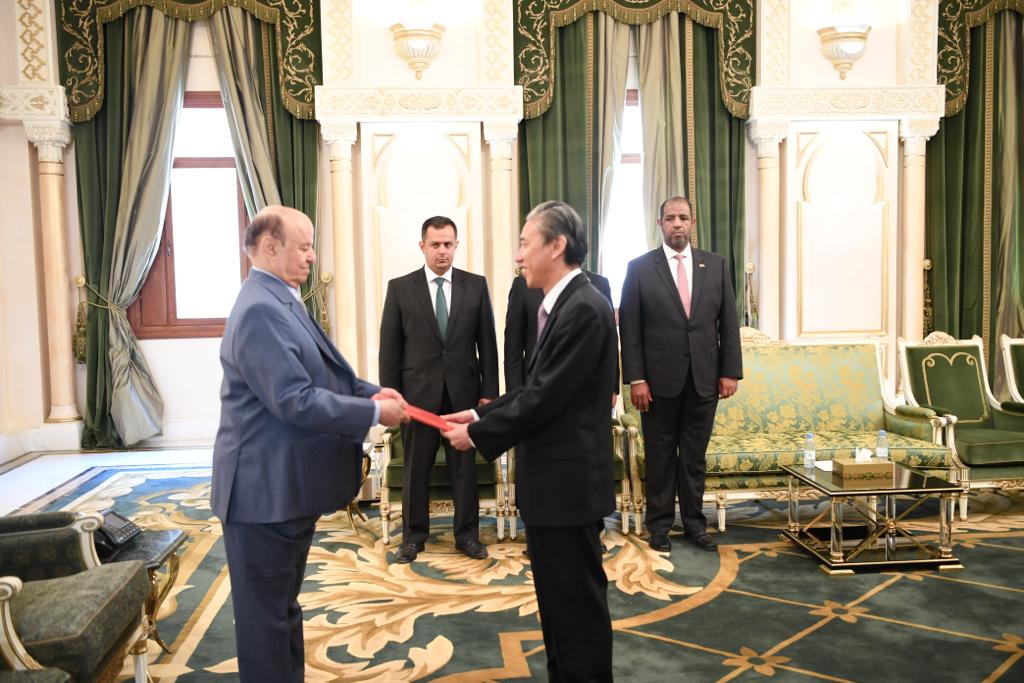 RIYADH-SABA
President Abd-Rabbo Mansour Hadi discussed with Chinese Ambassador to Yemen Thursday Kang Yong latest developments in Yemen under current conditions.

The meeting dealt with peace efforts and realizing peace on the bases of the three references; the GCC Initiative, the outcomes of the National Dialogue Conference and UN Resolutions led by Resolution 2216.

He praised Chinese support to Yemen and its legality in different forums, confirming boosting this cooperation for serving the interests of the two countries.

President Hadi expressed his aspirations of regaining Chinese investment in fields of oil, gas and energy and supporting Yemen in these conditions via reactivating previous agreements and understandings.

For his part, the Chinese Ambassador expressed his pleasure for meeting with the president and renewed his country's support to President Hadi, who represents Yemen's legality agreed upon by Yemeni people supported by UN resolutions.


---

President Hadi praises significant advancements gained by armed forces in different flashpoints

President Hadi learns from Marib's Governor on the overall situation in the governorate

President Hadi: Wresting Bayhan districts from Houthi militiamen a step toward retaking all regions

Hadhramout Governor informs president on latest developments

President is briefed on the victories of the army in Osailan, Shabwa

President emphasizes activating COCA, revising performance of CBY

President receives Russian Ambassador on ending duty in Yemen

Shabwa new governor sworn in front of president Hadi

Mohammed bin Adyeu appointed advisor of the President of the Republic

President Hadi receives Saudi Vice Defense Minister