[19/09/2017 07:14]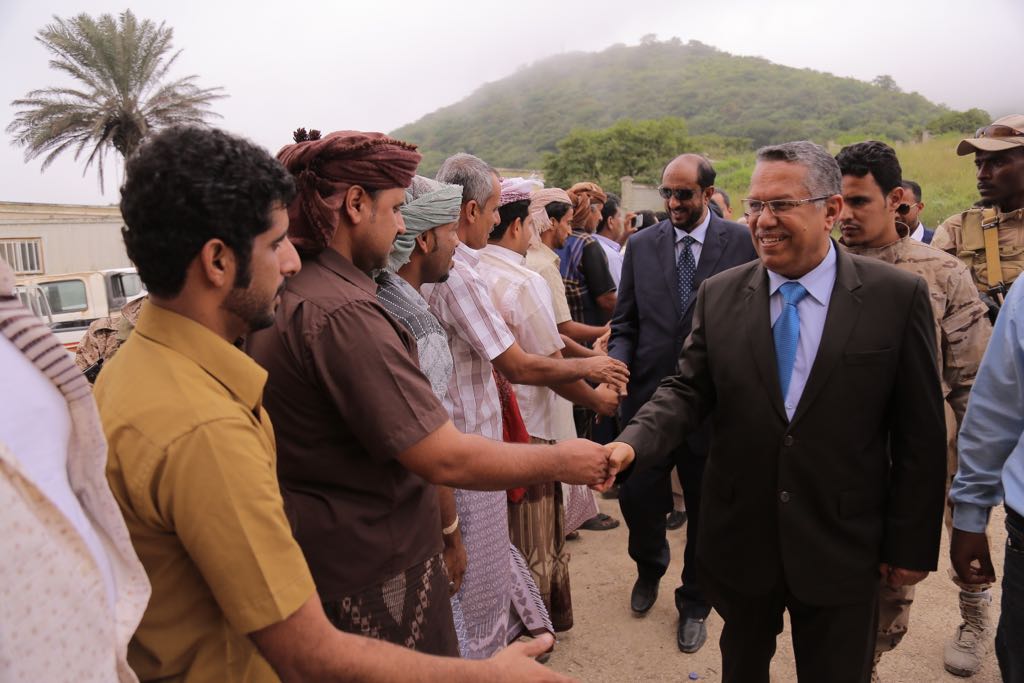 ALGHEIDHA-SABA
Prime Minister Ahmed bin-Daghrand Mahrah Governor Mohammed Abdullah Kedapaid today an inspection visit to the district and conservatory of Hawfand the Sarfitport of entry in Al-Mahra province.

The visit was meant to inspect the situations of the people and the services and development projects they need.

"It is an opportunity to invite our brothers in the GCC countries to invest in it [Hawf district and conservatory) because it has unique tourist elements and is a promising area," the prime minister told Saba.

Bin-Daghr issued directives to earmark YR 60 million for the development and rehabilitation of Sarfit port and expandingits operation to facilitate the movement of passengers and goods between Yemen and Oman and the rest of the GCC countries.


---

Yemen company discusses resumption of gas project

Republican decree reshuffling CBY's board issued

Republican Decree appoints vice finance minister issued

PM chairs meeting over price hikes

Miftah launches food assistances to new displaced people in Marib

PM chairs meeting with CBY, Bankers Association

National Enquiry Commission documents violations that affected civilians in Hays district

Yemen chairs the meeting of the Council of Arab Justice Ministers

Civilian injured in Houthi missile attack on a Marib neighborhood

Al-Bahsani discusses with WFP's director interventions in Hadhramout