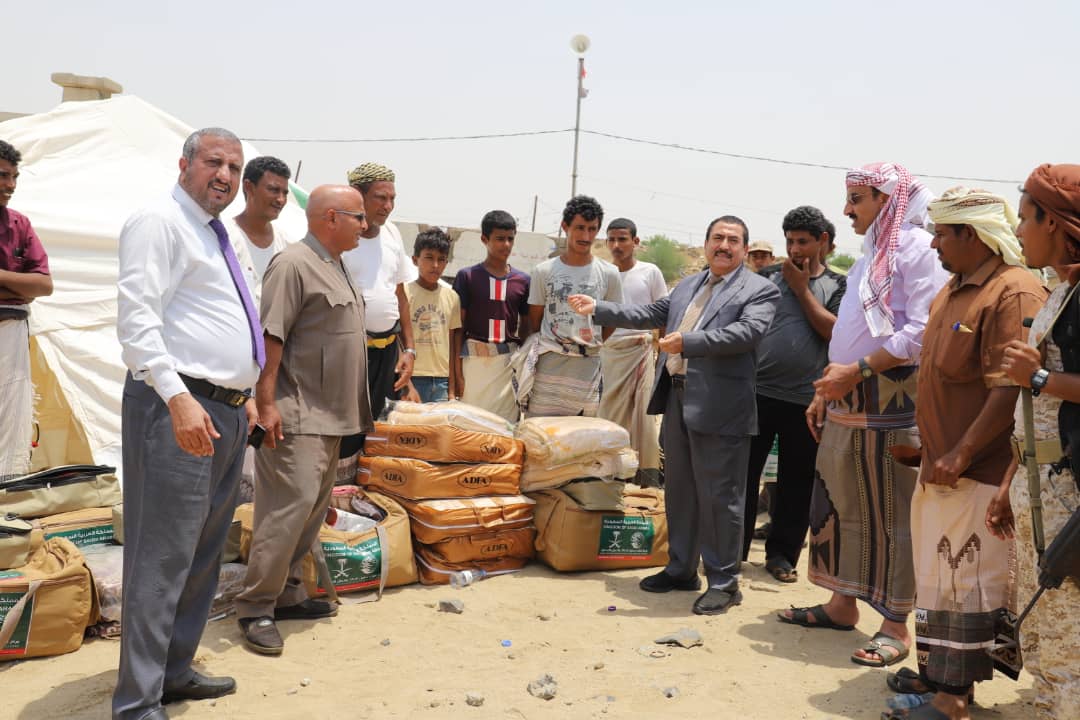 HAJJAH-SABA
The Governor of Hajjah, Major General Abdul Karim Al-Seneini launched shelter aid for the people affected by flash floods in the districts of Hayran and Meedi.
The assistance distributed to the affected - mainly IDPs who had fled Houthi crackdown – comes with support from King Salman Humanitarian Aid and Relief Center.
The Governor praised the role of the Kingdom of Saudi Arabia, represented by Ksrelief for their urgent help the IDPs affected by recent flash floods in the northern Yemen governorate.