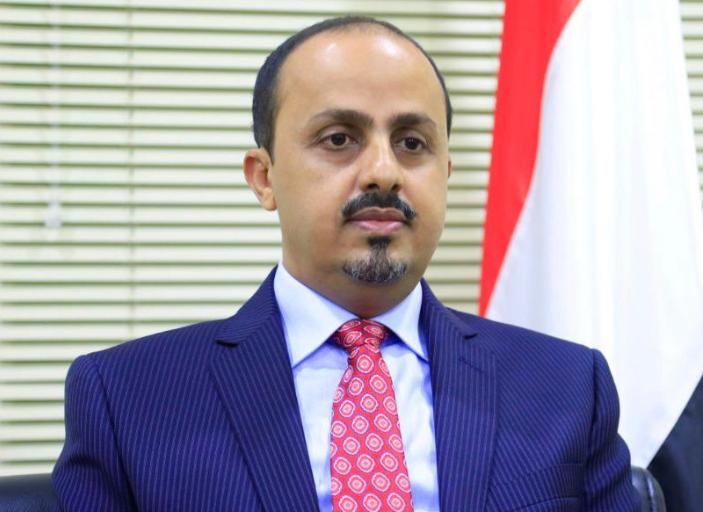 RIYADH-SABA
Minister of Information said the Houthi military escalation in different parts of Yemen signals the radical militia's "indifference to the humanitarian suffering of the Yemenis."
In a statement to Saba, Muammar al-Eryani said the militia, as prodded by Iran, sabotaged all the agreements they had entered into, from the National Dialogue of 2014 through the Peace and Partnership Agreement, the Geneva talks, and the Dhahran talks to the Stockholm Agreement.
"President Abd-Rabbu Mansour Hadi was considerate of the Yemeni people's interest and so he has always opted for dialogue to spare any bloodshed.
The government, and with it the Saudi-led Coalition, welcomed the UN Secretary General's call for ceasefire to unify the national efforts against coronavirus," he said. "But the Houthi militia faced all that with further military escalation: killing of Yemenis, disturbing of security, attack Yemen's neighbors, and threatening international shipping," he added. These acts " emphasize the militia's terrorist nature in that they do not consider the people's suffering" while pursue their goals.