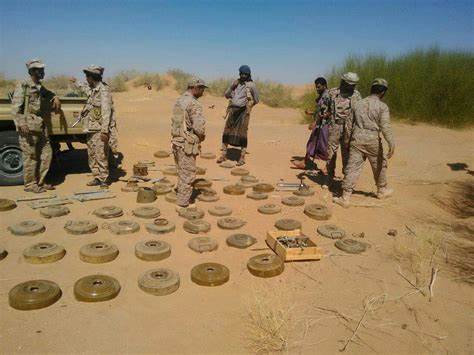 HAJAH-SABA
The engineering teams of the Firs Brigade of Special Forces of the national military managed to pull out more than 800 landmines laid down by Houthi militiamen in the northern region of Hajah governorate.
A military officer in the First Bridage Special Forces told the Yemeni News Agency (Saba) the technical teams in cooperation with experts of Saudi Demining Project 'MASAM' dismantled above 800 landmines laid down by Houthi rebels in the residential areas, farms and roads in several villages of Bani al-Hadad area, eastern Haradh district.
This is the fourth time the technical teams dismantled landmines in the same region, according to the military officier.