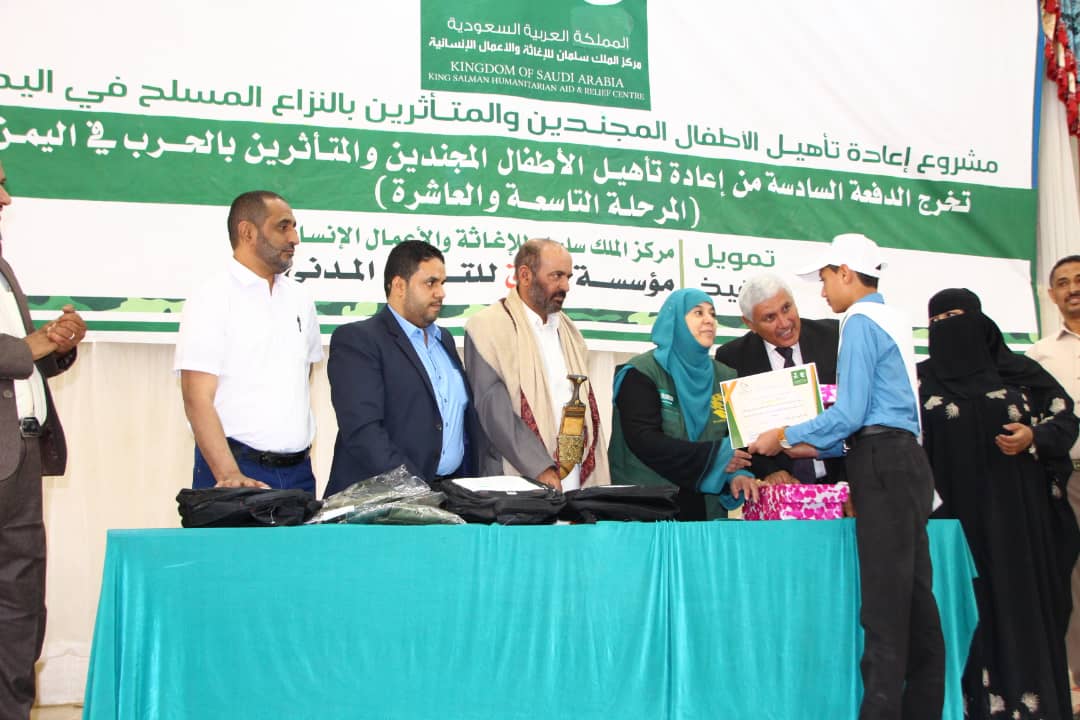 MARIB-SABA
Deputy Governor of Marib governorate for administarive affairs Abdullah al-Bakri highly praised significant efforts of KSrelief Center in humanitarian actions in different spheres including rehabilitating the children who were recruited by Iran-allied Houthi militia and badly truamatized as a result.
Al-Bakri's remarks came during a ceremony held at the conclusion of the sixth group of the nineth and tenth phases of the rehabilitation project funded by KSrelief Center.
27 of the recurited children were rehabilitated to bring total number of the rehabilitated children up to (481) through (19) training courses.