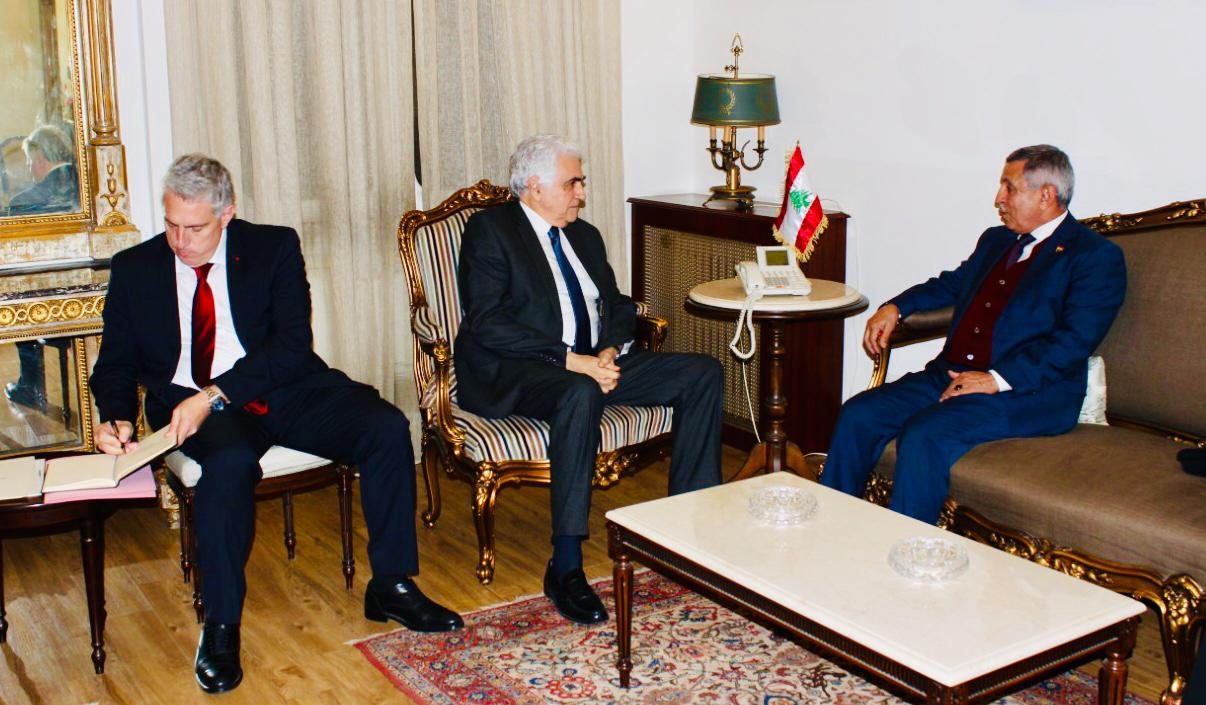 BEIRUT - SABA
The Ambassador of Yemen in Beirut Abdel Karim Al-Doays discussed today with Lebanese Foreign Minister Dr. Nassif Hitti the bilateral relations between the two countries and means of enhancing them.
Al-Doays briefed the Lebanese minister on the course of events and developments taking place in Yemen and the efforts of the legitimate government to alleviate the suffering of citizens resulting from the Houthi war.
He pointed to the government's permanent pursuit of comprehensive peace, which maximalist Houthis avoid and outmaneuver by various means
For his part, the Lebanese minister affirmed his country's standing with the legitimate government, expressing his country's cooperation with all international efforts made to achieve a just and comprehensive peace in the country.