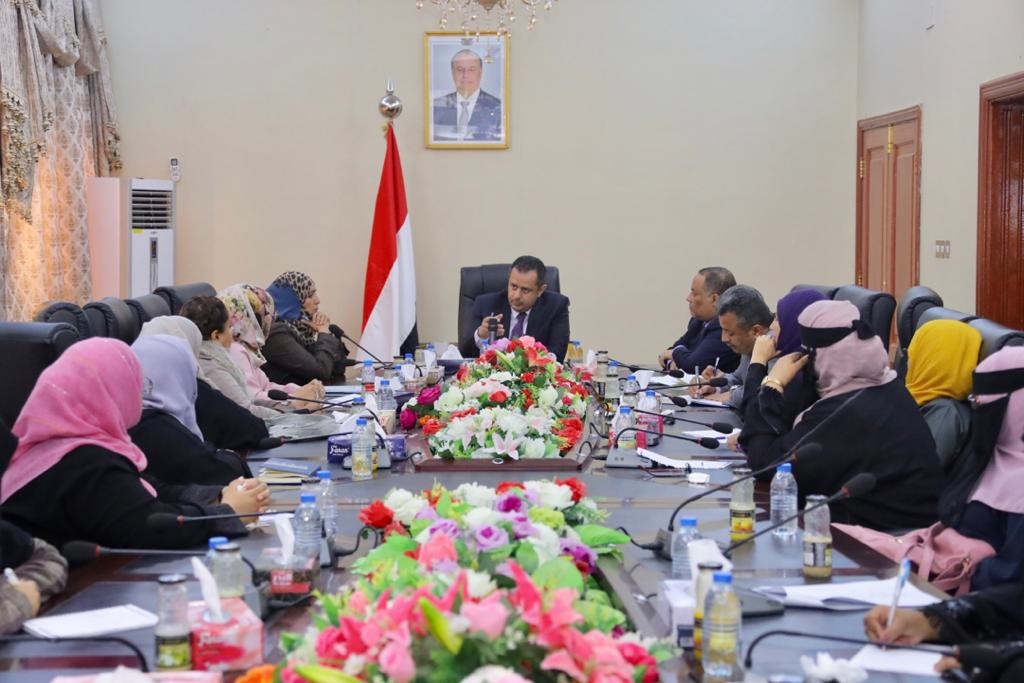 ADEN - SABA
Prime Minister Maeen Abdulmalik received, today, in the temporary capital Aden, a group of women activists and pioneers of women's activism, who had participated in the second feminist summit that was held in the temporary capital Aden on the ninth and tenth of this December.
The Prime Minister was briefed by the participants on the outcomes of the feminist summit organized by Existence Foundation for Human Security in cooperation with the German Friedrich Ebert Foundation.
The summit had focused on supporting women and enhancing their contributions to the fundamental issues of peace and security and expanding their influence in decision-making, in implementation of the UN Security Council Resolution 1325 which provides for taking into account the privacy of women and involving women in peacebuilding paths, especially in conflict-affected areas.
The Prime Minister was briefed on a set of ideas and visions to activate the role of Yemeni women and their political, economic and social empowerment, and enhancing their position in decision-making.
He stressed the government's keenness to empower women and enhance their participation at all levels in decision-making positions, and to ensure their representation in the efforts of political settlement and peace.
He noted that the government will work to accommodate the outcomes of the women's summit and the second Aden Declaration issued within the national plan to implement a the UN Security Council resolution 1325 on Women, Security and Peace