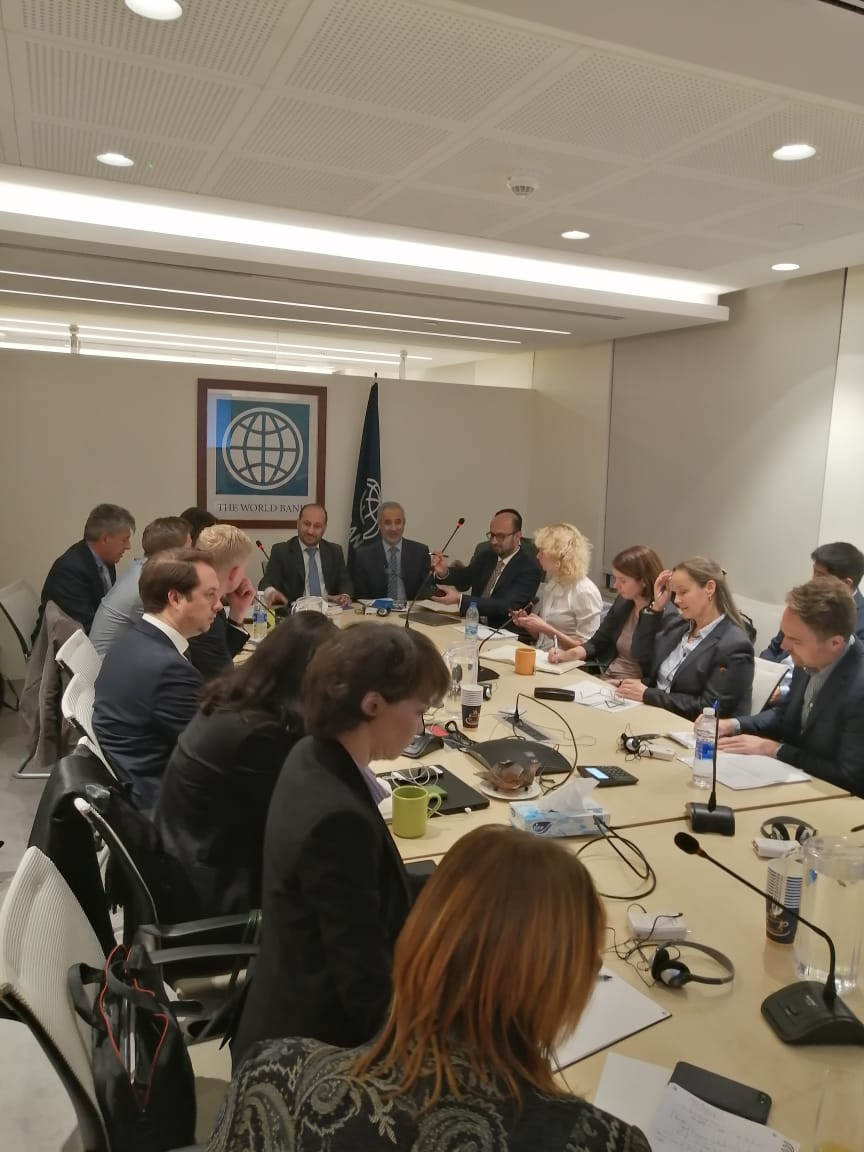 AMMAN-SABA
Minister of Planning and International Cooperation Najeeb al-Awej presided over a meeting for Yemen's donors and development partners.
The meeting was organized by the World Bank's Group and attended by the Regional Director of the WB Raja'aQattan, Ambassador of the European Union to Yemen Hans Grundberg and representatives of regional and international organizations.
Al-Awej touched upon priorities of the government of Yemen led by reconstruction and economic recovery, which include human development and boosting productivity for achieving self-sufficiency from agriculture and fisheries.
A number of donors reviewed their development interventions and discussed mechanism of coordination between all donors for carrying out the projects on the ground and avoiding double standard regarding implementation and improving mechanism of monitoring and evaluation.
The meeting touched upon ways of supporting currency stability and exchanging through state channels as well as supporting institutional capacities of the Central Bank of Yemen, public finance and other different national institutions.