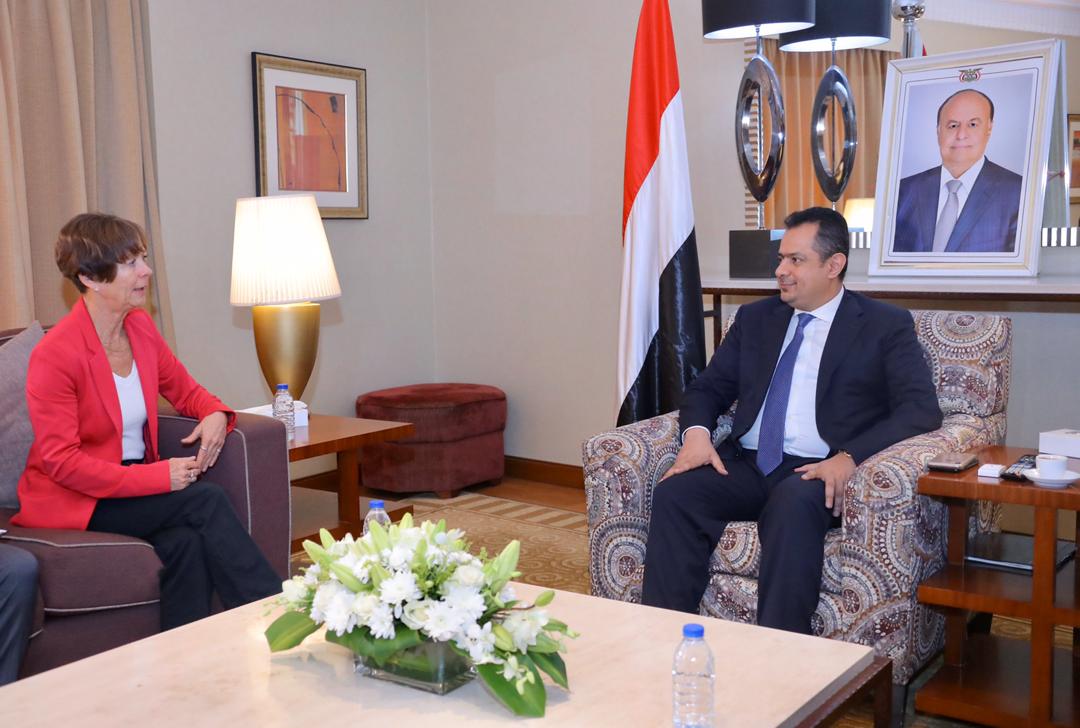 RIYADH-SABA
Prime Minister Maeen Abdulmalik said after the Riyadh Agreement with the STC rebels in Aden the government's next focus will be "on revitalizing state institutions and improving services and security situations.
In a meeting with the German ambassador to Yemen Carola Müller-Holtkemper here today, Abdulmalik said the government will act in good faith with the Arab Coalition to keep up its end of the deal signed with the rebels.
Under the terms of the agreement, the government shall return to its interim seat of Aden and integrate the STC paramilitary forces into the country's regular armed forces.
He said the government would also keep its work with the international community to find a comprehensive solution to the conflict in the country.