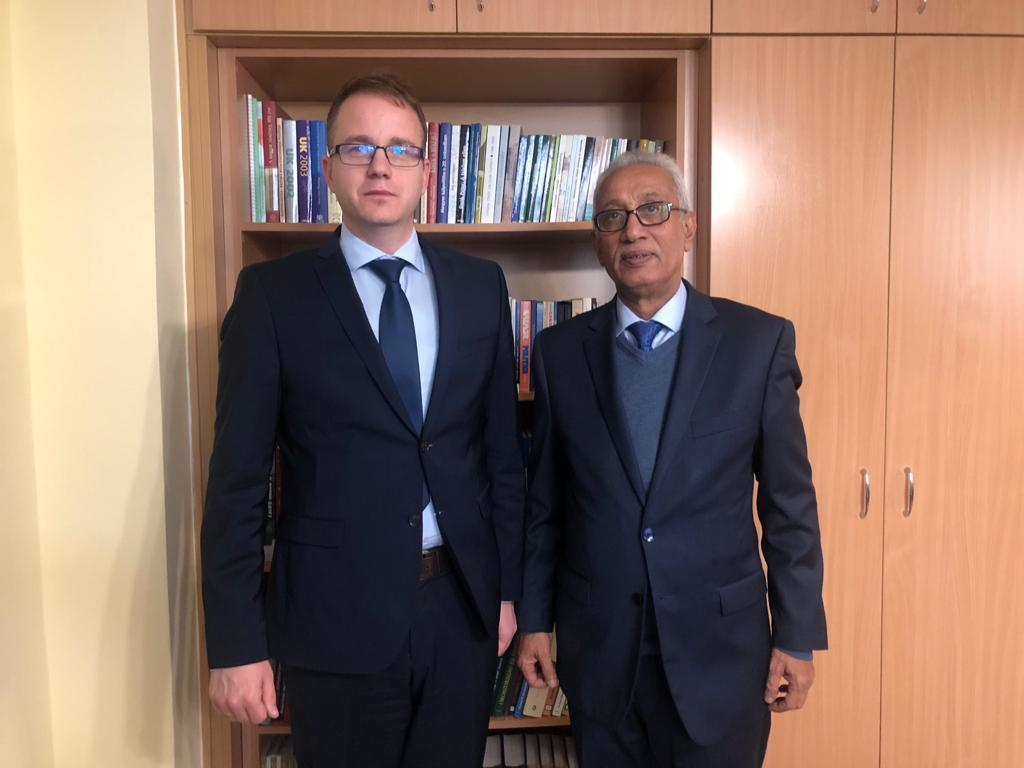 BUDAPEST-SABA
A Yemen Defense Ministry team is soon to enroll in a training course handling improvised explosive devices in Hungary.
Yemen's acting ambassador in Budapest Ahmed Naji discussed with a Hungarian Defense Ministry official today the arrangements for the reception of the Yemeni team.
They also discussed other areas of exchange of security and military expertise especially the prospects of Yemen's learning from Hungary in building its armed forces.