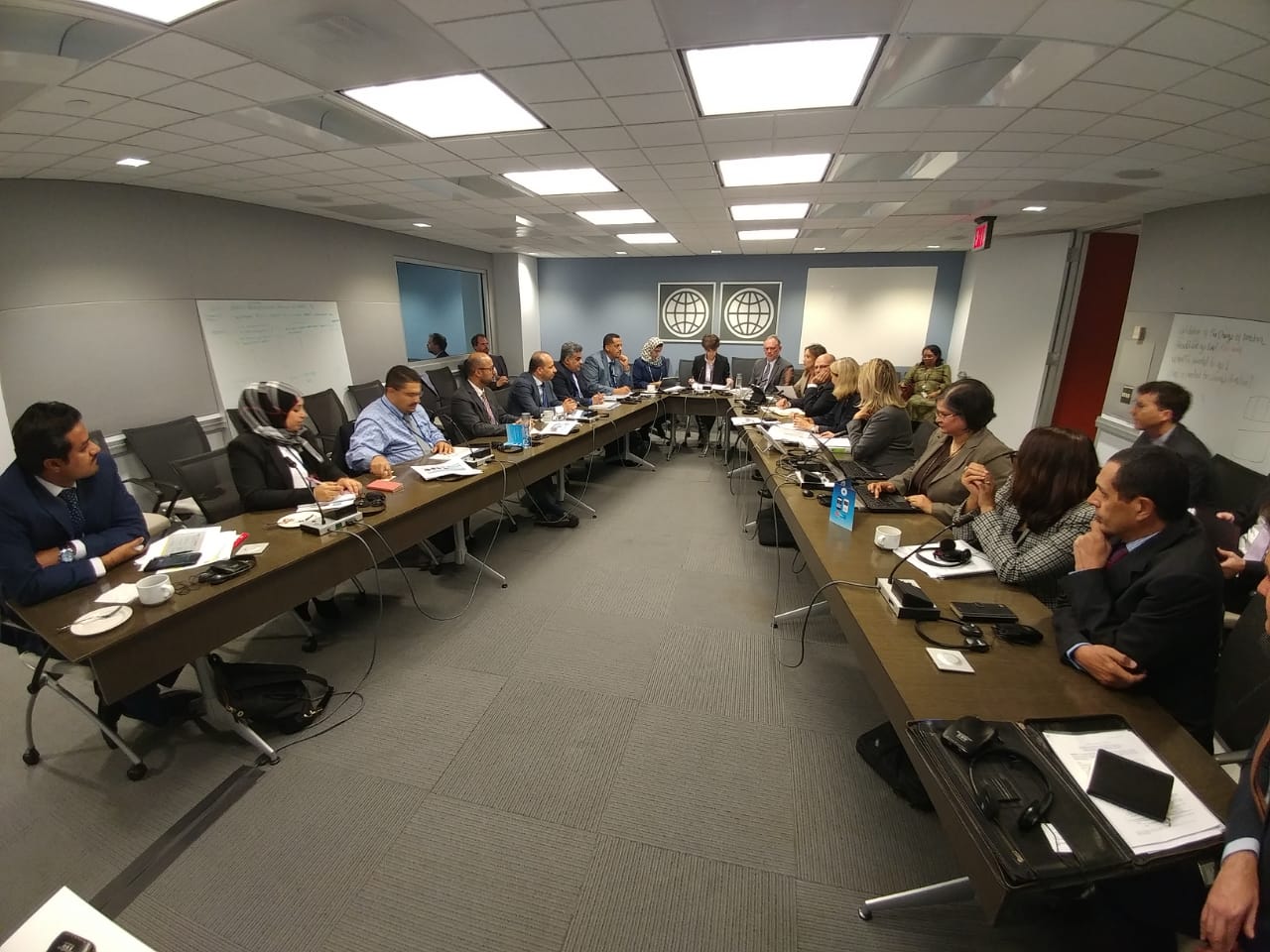 WASHINGTON-SABA
Minister of Planning and International Cooperation Najeeb al-Aweg met Wednesday with a number of World Bank's officials.
He discussed with World Bank's Human Capital Project Manager Hana Brixi Yemen's joining to the project. Brixi welcomed
Yemeni delegation and expressed here best wishes of Yemen's joining to the project after joining Scotland to become No. 67.
She hoped that Yemen will benefit from the project and have better future.
Minister al-Aweg listened to briefs by officers of some other projects in Afghanistan, Bosnia and Herzeg, Rwanda and Madagascar on their experiences in fields of human capital.
The two parties signed a meeting for preparing a meeting between officials from the ministries of health, education and other ministries associated with dealing with the project, which will help facing challenges before developing human capital.