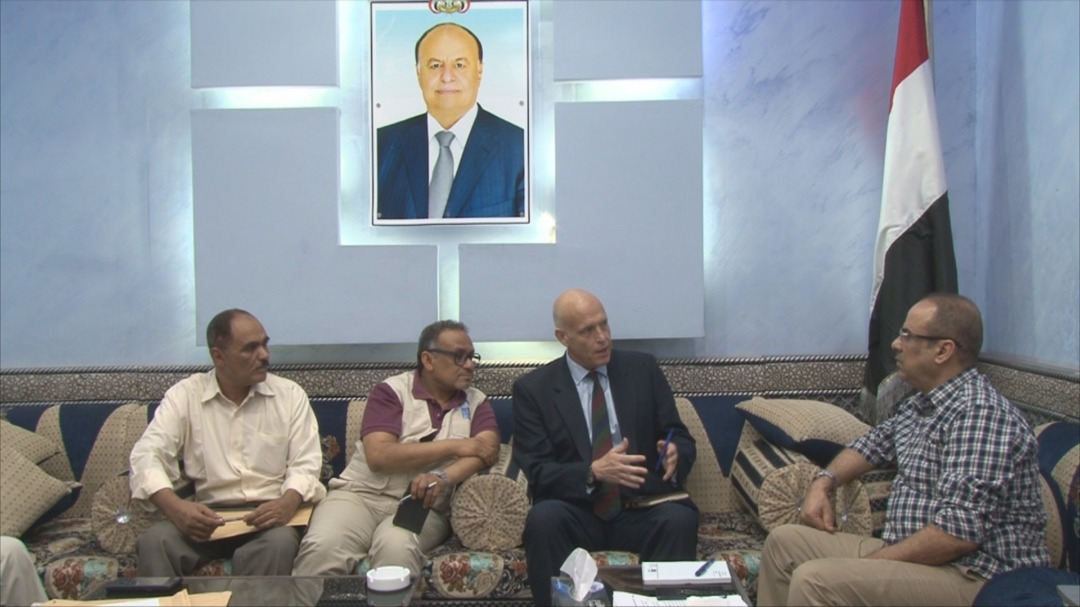 ADEN-SABA
Deputy Primeir, Minister of Interior Ahmed al-Maysari met Wednesday in the temporary capital Aden with Gharit Collet and Walead Baharon from Law Sovereignty Program of the UNDP.
The session devoted to discuss details about an internationally funded project aims to help improving the capacities of Criminal Investigation Management in the Ministry of Interior.
The project is intended to develop the skills and capacities of Criminal Investigation personnel so as to deal effectively and professionally with explosive devices and collect evidences .