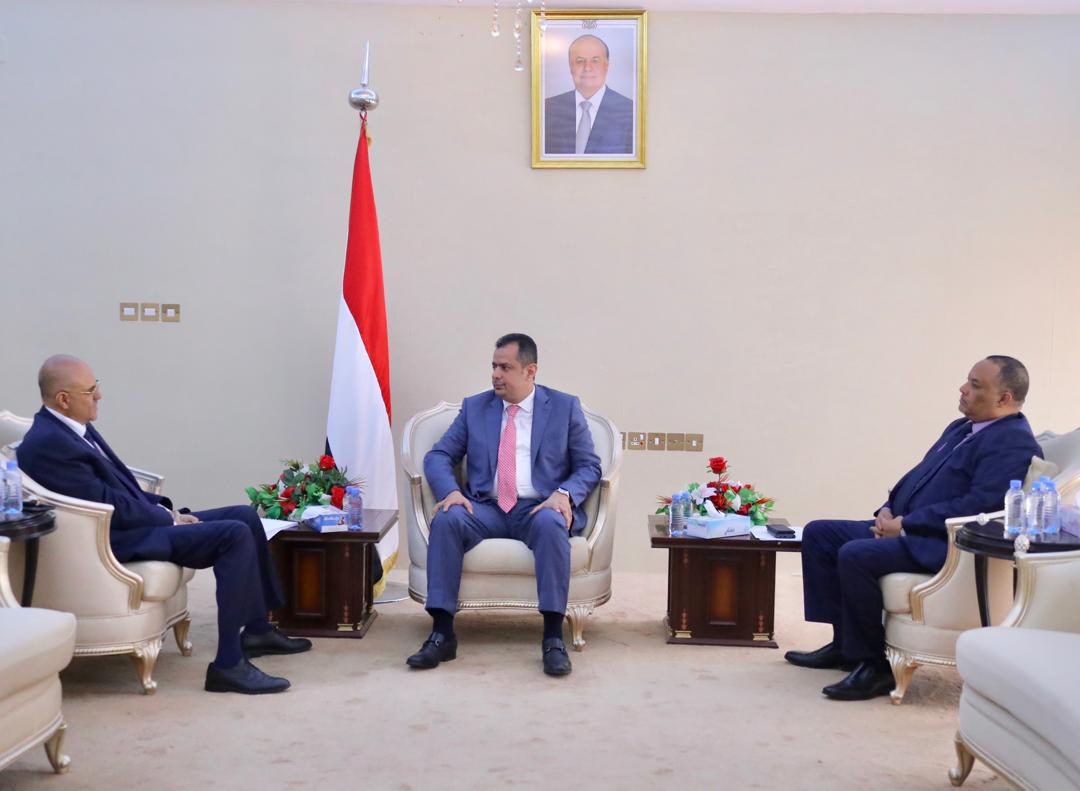 ADEN- SABA
Prime Minister Dr Ma'een Abdulmalik urged political and social consistencies in Taiz governorate to align themselves behind President Hadi's leadership, redouble efforts and act jointly to put down the Houthi militia's coup, stand up to its destructive scheme and drive the remaining militiamen out of Taiz and elsewhere.
Ma'een statement came as he met on Sunday here in the temporary capital Aden with Governor of Taiz Nabil Shamasn.
Shamsan reported to the Prime Minister about the overall situations in the governorate, citing the local authority's efforts to renormalize the situations and reinstate basic services.