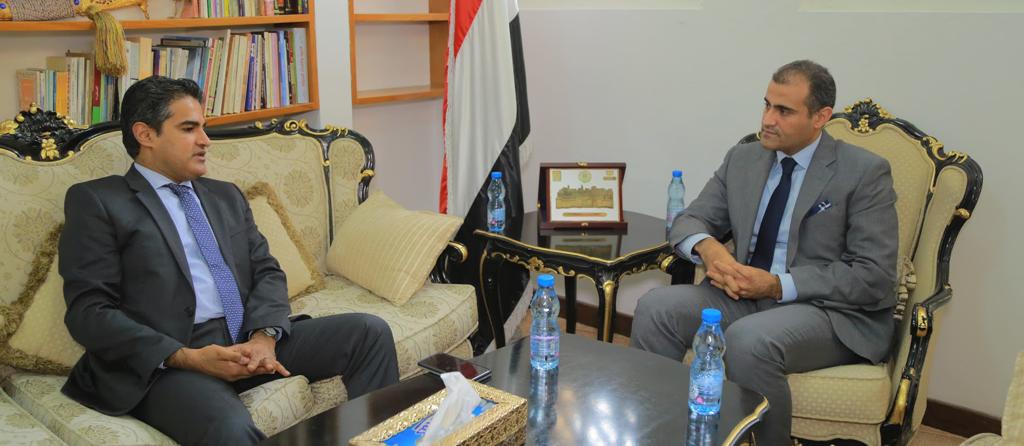 RIYADH-SABA
Yemen's Deputy Foreign Minister Mohammed al-Hadhrami said the recurrent Houthi violations of the Hodeidah ceasefire terms and the whole Stockholm Agreement including today's drone strike on a military airbase aim to fail the efforts for achieving peace.
In a meeting with the deputy US ambassador to Yemen Junaid Munir shortly after the Houthis carried out the attack on Al-Anad airbase this Thursday morning, al-Hadhrami stressed the imperative of the international community and the UN's condemning of these recurrent violations and taking of a stern approach on them.
He said that the government had offered a lot of concessions on the hope that the Stockholm Agreement would be a prelude to resuming political action in Yemen based on the three agreed upon terms of reference.
"It is important that the UN and the international community send a clear message that the Houthi militia will not be allowed to do more circumventions around the peace agreements," he said.
The US diplomat pointed that his country is following up on the situation in the city of Hodeidah and the rest of the points in the Stockholm Agreement.