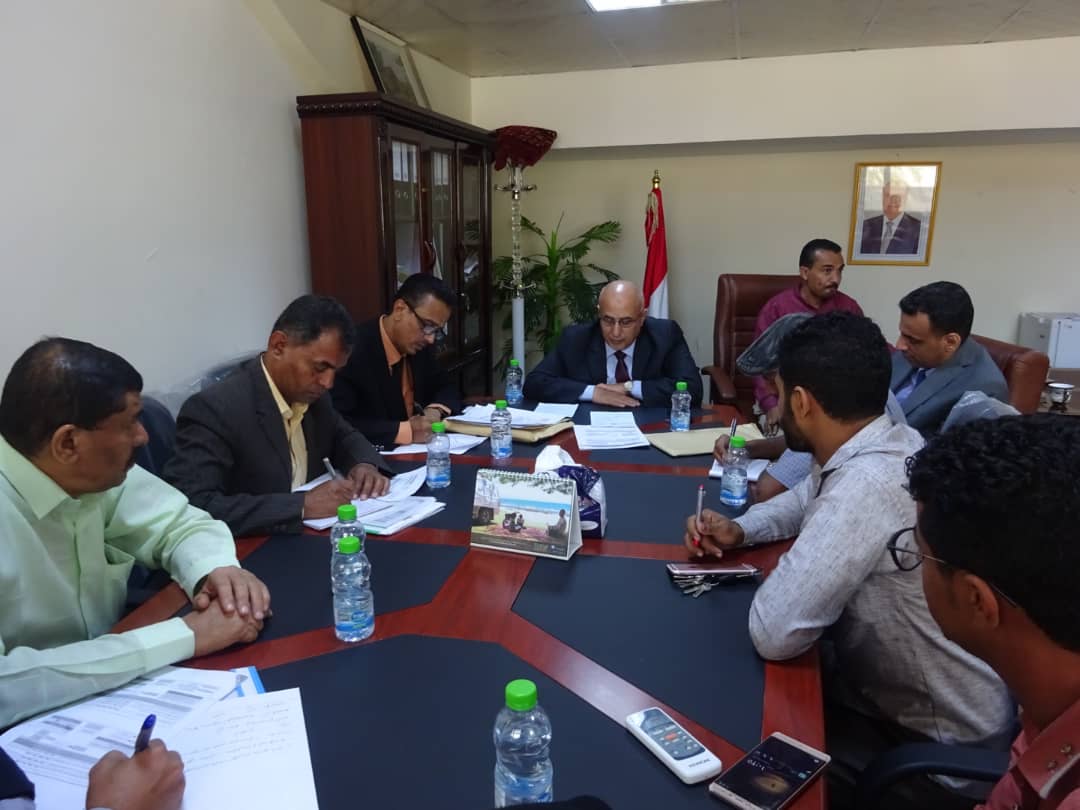 AEDN-SABA
Minister of Local Administration—Chairman of Supreme Relief Committee—Abdulraqeeb Fatah chaired a meeting Monday included senior officials of the Ministry.
The session devoted to discuss the Ministry's Action-Plans for the forthcoming period.
Discussions also touched upon coordination between local authorities, Ministry and Supreme Relief Committee about working on income-generate enterprises and projects that can produce sustainable developments.
A report also presented by the team tasked with visiting provinces to sustain local authorities, assess their performance. The report cited outcomes of the team's visits to the provinces of (Aden, Abyan, Lahj, Al-Dale'a and Taiz)