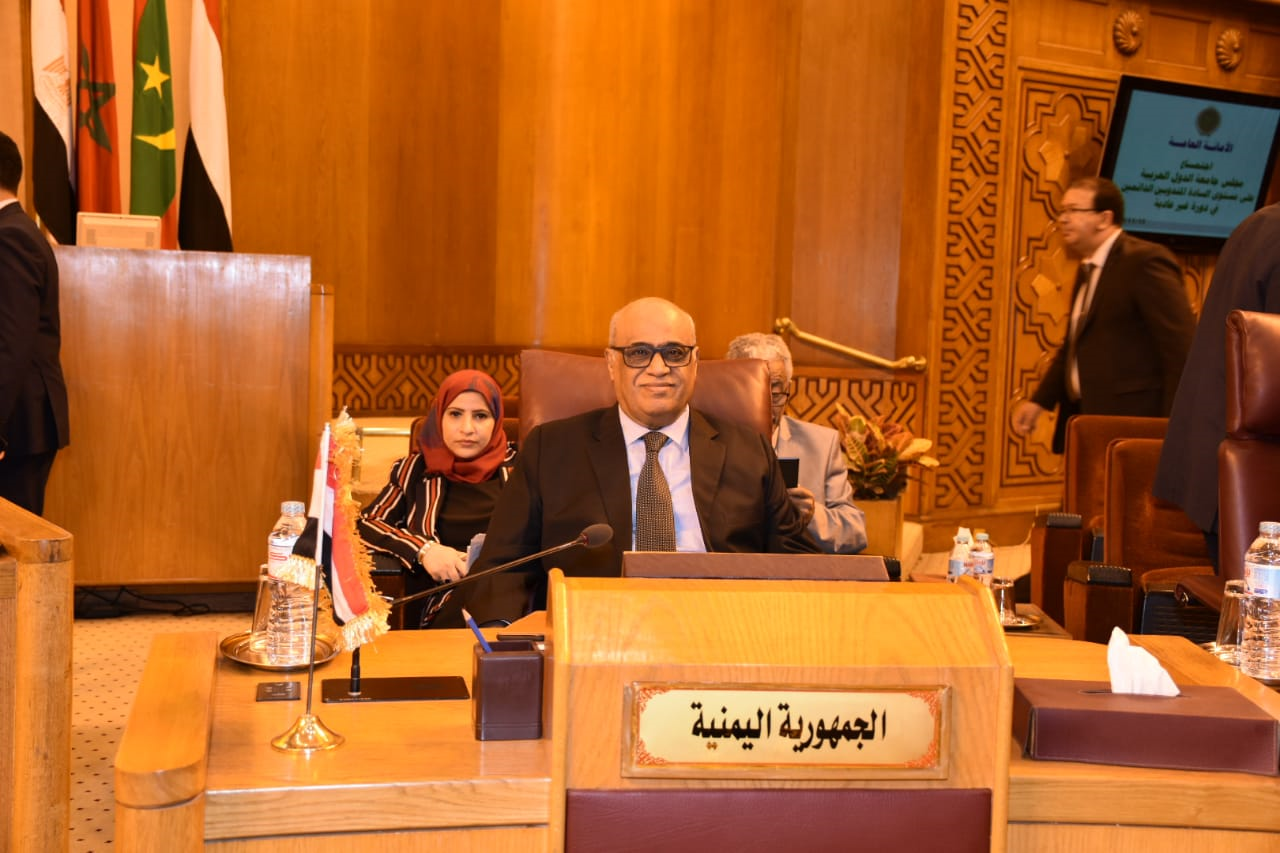 CAIRO-SABA
Yemen has strongly condemned Israeli military escalation, brutal oppressive policy and aerial savage strikes on Gaza Strip which have been increasingly growing since November 11, resulted in killing dozens of Palestinian civilians and demolishing large number of houses and Palestinian facilities.
Yemen's permanent representative to Arab League (AL) Riaydh Al-Akbari said " These attacks and atrocities came with long series of crimes the Israeli occupation authorities have been committing against the Palestinian people, it is an additional offense to the shameful track record of the occupation troops".
Speaking at an emergency meeting held by the AL, Al-Akbari called on the International Community (IC) to hold the Israeli government accountable for these crimes under International Laws and Conventions.
Al-Akbari stated that Yemen's stance toward the Palestinian cause has always been principled, views the Palestinian cause as Arab's number one issue, no peace will be established in the region unless the Palestinian cause is appropriately and fairly resolved .