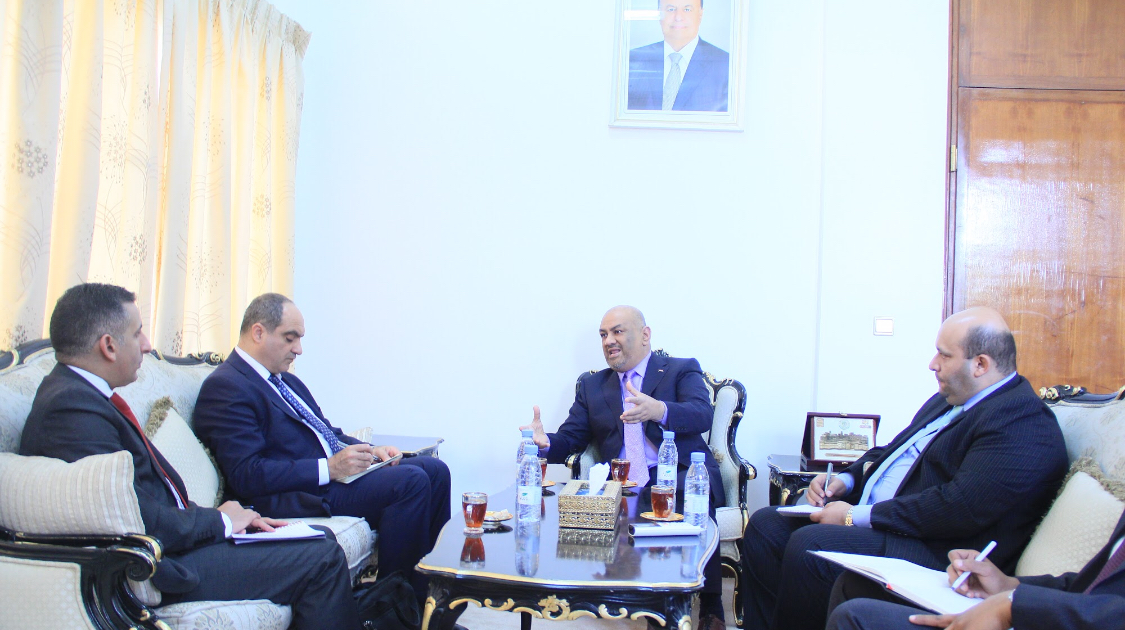 RIYADH-SABA
Minister of Foreign Affairs Khaled al-Yemany discussed with the Regional Director of the UN Office for the Coordination of Humanitarian Affairs in Yemen (OCHA) George Khoury on Tuesday cooperation between the government of Yemen and the organization.
Al-yemany confirmed that the government of Yemen will exert its outmost efforts for recovering the national economy and supporting the national currency to regain its value, pointing out that the Central Bank of Yemen's measure for opening credits to importers will help improvingthe economy.
He talked about significance of aid and relief assistances to Yemen in these critical conditions and could not be last forever and that 30 million Yemeni people are in need of chances for better life and making use of their homeland's wealth via achieving the just and sustainable peace in accordance with the three references.
The Minister thanked OCHA for its efforts in Yemen, noting to importance of coordination and communication between the organization and the government in different fields.
For his part,Khoury confirmed that they are preparing a report on Yemen's humanitarian needs for the year 2019 to be presented to donors in a conference for humanitarian pledges to be held early next year.
Al-Yemany and Khouri agreed on having two tracks; a relief one and another development and economic for providing chances to Yemeni people and normalizing life in liberated areas.