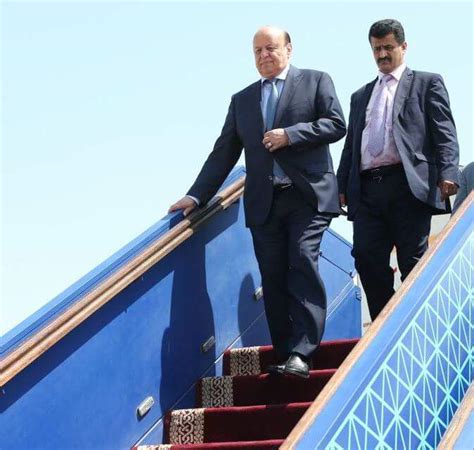 RIYADH-SABA
President Abd-Rabbu Mansour Hadi has arrived in the Saudi capital Riyadh, after participating in the 73rd session of the UNG General Assembly in New York.
He had delivered an address at the UN recounting the suffering of the Yemeni people as a result of the Iran-backed Houthi militia's coup in 2014 and the ensuing conflict and acts of terrorism they have been committing including the killing and injuring of civilians, the bombing of houses, conscription of children to the warfronts, repression of freedoms and other abuses.
In that address Hadi praised the brotherly support of the Saudi-led Arab Coalition to Yemen in various fields mainly incountering the coupist militia and offering humanitarian support to the Yemeni people.