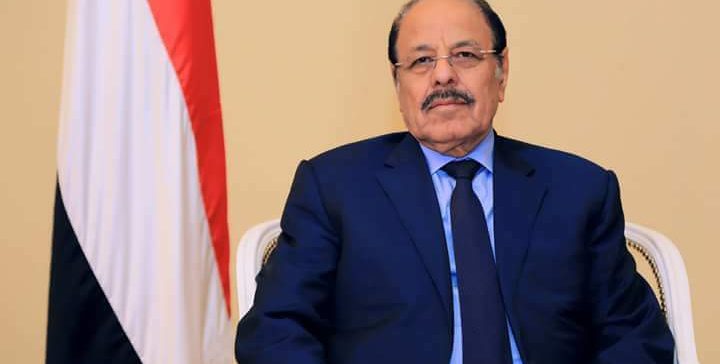 RIYADH-SABA
Vice President Lt. Gen. Ali Mohsen Saleh said that the political leadership represented by His Excellency President Abd-Rabbu Mansour Hadi the Supreme Commander of the Armed Forces, is carrying on with the effort to liberateYemen from the Houthi rebels and extendthe state's control over every inch of Yemen.
In a meeting, with Brig. Gen. Haykal Mohammed Hantaf, the commander of the 1st Brigade of Border Guards, Ali Mohsen stressed the necessity of unifying the ranks of all the Yemeni people behind the political leadership toward building the national consensus state of six federal regions.
Hantaf briefed the Vice President on the progress of military operations and successive victories achieved by the brigade's warriors in Al-Yatama, Khob and Shaaf districtd in the northern province of Aljawf.