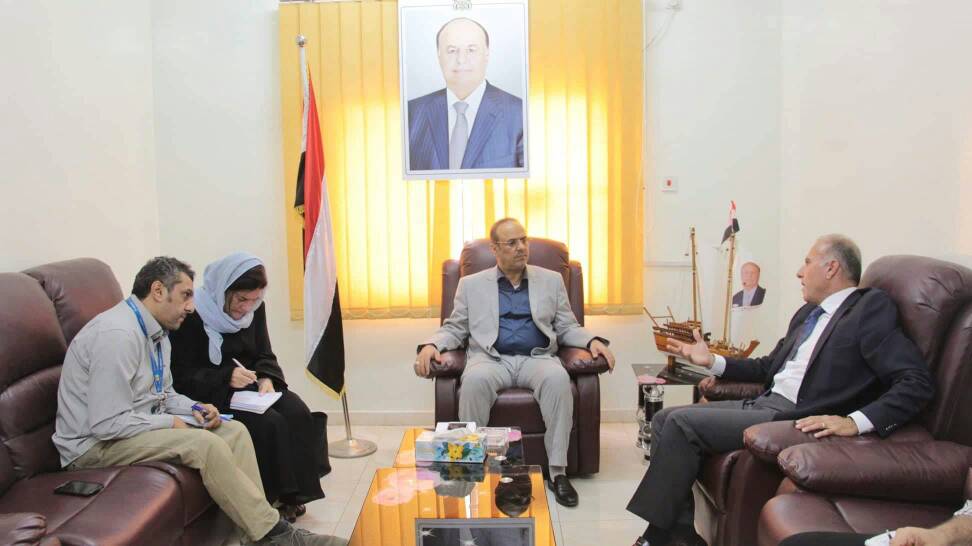 ADEN-SABA
Deputy Prime Minster, the Minister of Interior Ahmad al-Maisari has said Yemen bears heavy burden over influx of refugees from the countries of the Horn of Africa in addition to interior displacement over the war.
In his meeting with the Representative of the High Commissioner for Refugees in Yemen Ayman Gharaibeh on Sunday, the two parties discussed issues related to refugees and their situations, especially under the war in Yemen for three years now.
Al-Maisari clarified that the huge numbers of African refugees represent a challenge to the government of Yemen over huge financial and material pledges besides suffering of the Yemeni people over violence and terrorism, which sometimes force such refugees to be attracted by armed and terrorist groups.
He praised the role of the Commission for providing different care to refugee issues and providing them with needed protection, especially under the war erupted in 2015.
He reaffirmed government's keenness on abiding by international laws and treaties for protecting refugees and providing them with food, water, shelters and health care.