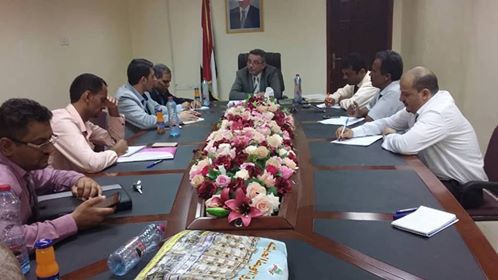 ADEN-SABA
Deputy Minister of Human Rights (HR) Dr Samear Al-Shaibani met here in Aden Thursday with official of the International Organization for Migration in Yemen Dr Sarat Dash.
Aspects of cooperation between the government and the IOM were discussed by Al-Shaibani and Dash.
The discussions touched upon several topics pertaining to the IOM action in Yemen and support provided by the IOM to refugees and migrants from the African Horn.
Al-Shaibani explained the Ministry's necessary requirements so that it can offer the refugees and migrants the assistance they need. He appreciated the IOM's significant role in Yemen.
For his part, the IOM's official touched upon the possibility to activate the agreement signed between the IOM and Yemeni government about the National Strategy for Controlling human trafficking. The agreement suspended because of the war. He praised Yemeni government's and peoples' role in hosting refugees and migrants.