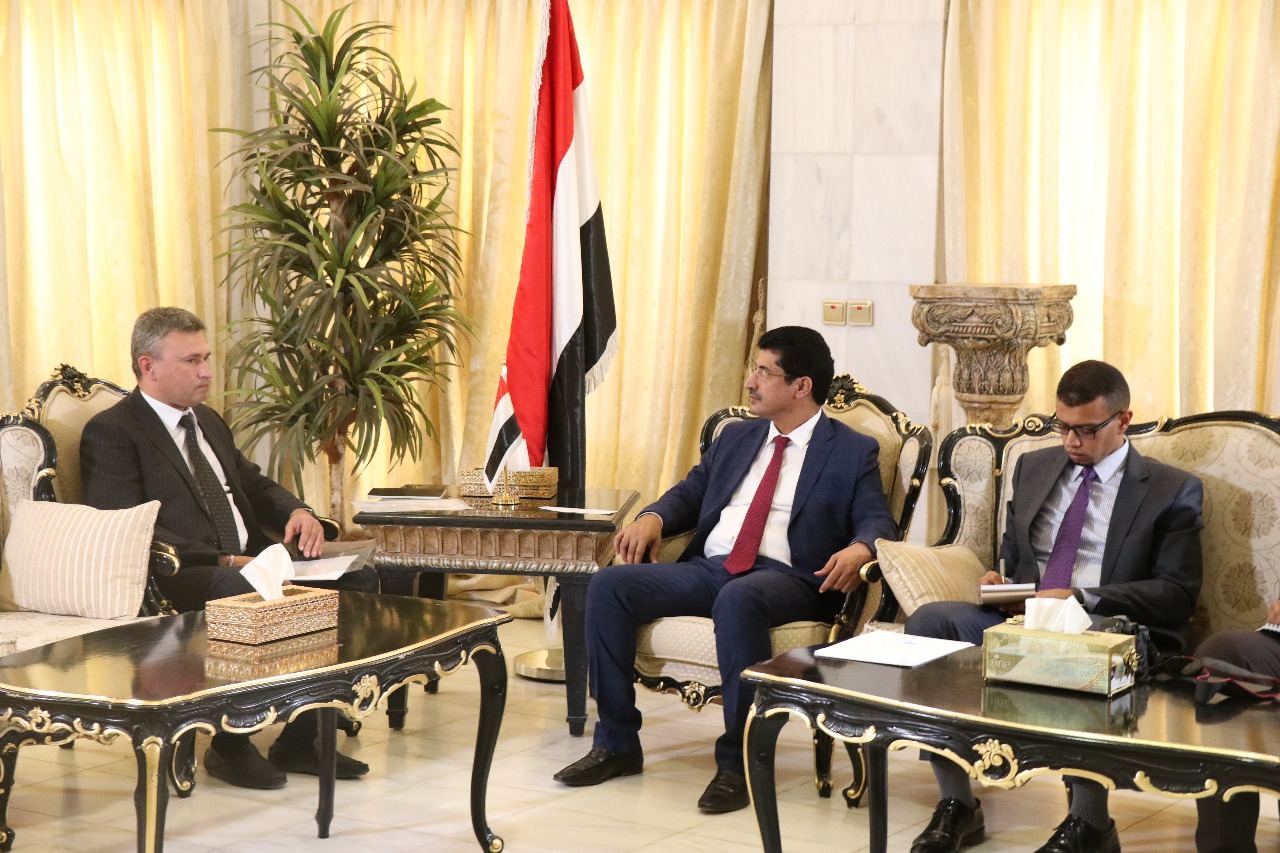 RIYADH -SABA
Deputy Foreign Minister for Political Affairs Dr. Mansour Bajjash the Deputy Russian Ambassador to Yemen have discussed the latest political developments in Yemen.
In a meeting they held in Riyadh on Thursday, Bajjash told the Russian diplomat that the government is now left with no choice but to liberate the city and the port of Hodeidah after exhausting all political means to ensure the withdrawal of the rebel militia from the city and the port."
He said that the government'sdecision to proceed with an offensive emanates from its sovereign right to prevent the use of the port for admitting in Iranian-made arms to the coupist militia and to protect the international shipping routes.
He pointed out that the government declared two truces to give a chance to the United Nations special envoy's efforts for brokering a peaceful withdrawal of the militia from the city and the port, but the militia did not respond to the proposal and went ahead with the hostilities.
He stressed that the political leadership is keen to maintain the port operational in receiving commercial goods and humanitarian aid.