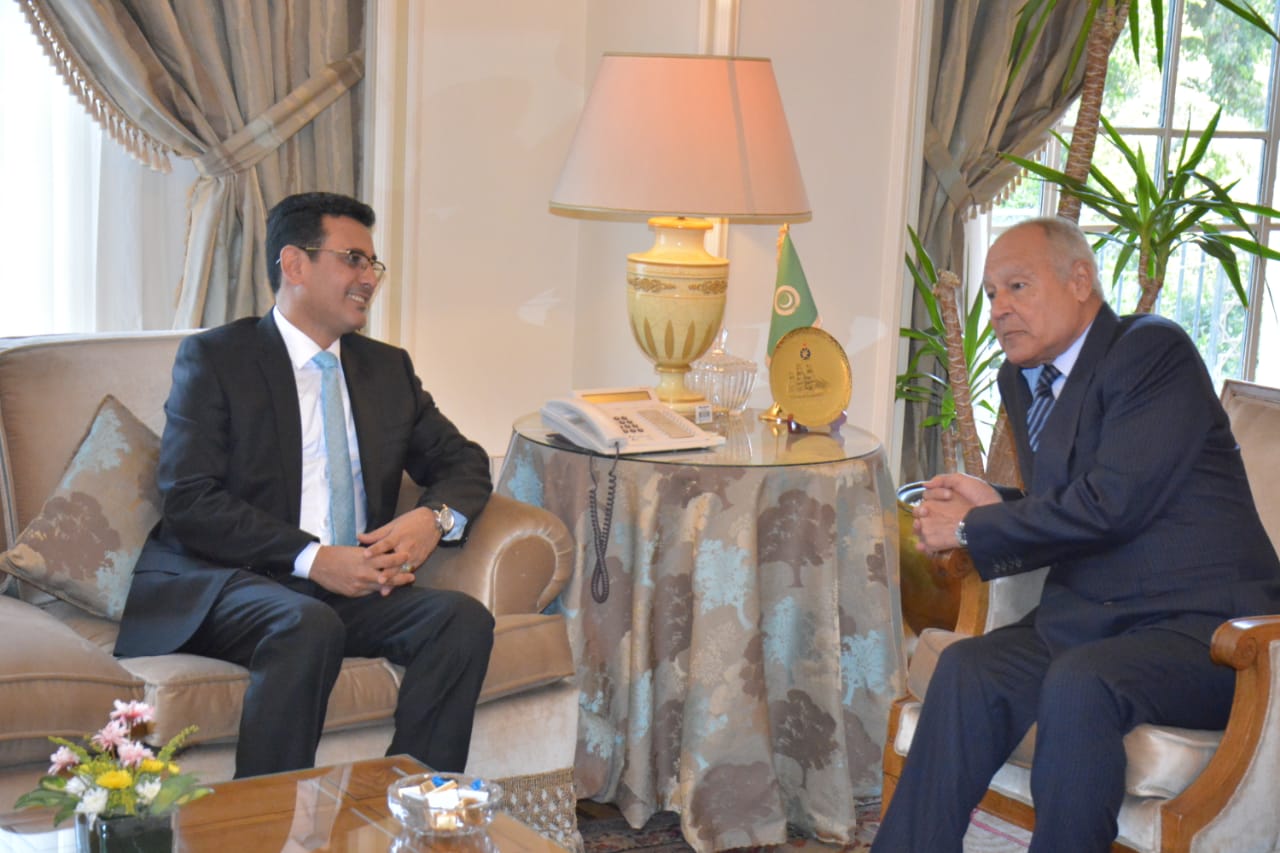 CAIRO-SABA
The Secretary General of the Arab League Ahmad Abulgheit reaffirmed Arab firm position towards the Yemeni issue.
In his meeting with the Ambassador of the Republic of Yemen to Egypt Mohammad Marem on Monday, Abulgheit pointed out that the position of the Arab league is united and inclusive as authorized by the Arab Coalition for regaining the state and ending the coup in accordance with the agreed upon references; the GCC Initiative, the Outcomes of the National Dialogue Conference and the UN Resolution 2216.
He renewed support to the Yemeni people's demands and the vision of the legality on realizing sustainable and just peace and putting an end to Houthi militia threat to security of Yemen and the Arab Region.
He pointed out that the Arab League is giving humanitarian situation in Yemen special concern and confirms overcoming it.
For his part, Marem confirmed that Yemen is part of the Arab region and never to split from it whatever plots are, noting that the experiment of the Arab Coalition has formed new example of Arab joint work in facing Iran's aspirations in the region.
He expressed gratitude of President Hadi to Arab League Position and to its general secretariat during the past period.