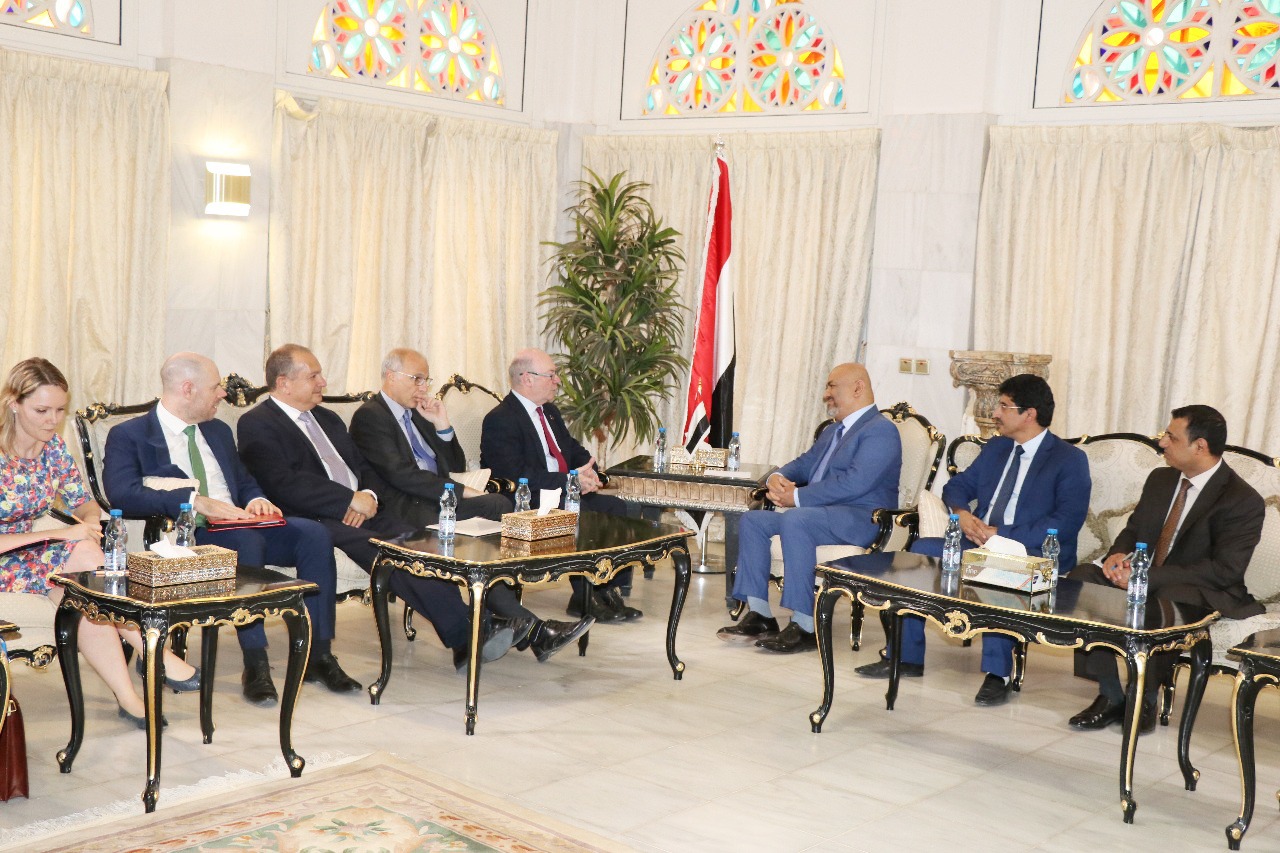 RIAYDH-SABA
Foreign Minister Khaled Alyemany met Sunday here with the British Minister of State for International Development for the Middle East at the Foreign Ministry and Commonwealth Office Alistair Burt.
Latest developments in Yemen and underway efforts have been made by the UN envoy Marten Griffiths were a key focus of Alyemany 's talks with Burt.
Alyemani has reiterated the Yemeni government's support for the good offices of the UN envoy in order to reach agreement under which Houthi militia depart Hodeidah province to save the civilians, infrastructure and the Sate's institutions the warfare consequences.
" President Hadi has authorized the Prime Minister to chair a committee tasked with considering a proposal submitted by the UN envoy about the situation in Hodeidah" said Alyemani.
The Foreign Minister stressed the importance of the militia's total witdrawl from Hodeidah, Al-Salif and Ras Essa so as to be replaced by police security forces of the Interior Ministry with supervision and support by the UN.
For his part, the British Minister underscored the importance of supporting the UN envoy's effort for peace in Yemen, reiterating the British government's support for the legitimate government headed by President Abd-Rabbu Mansour Hadi.